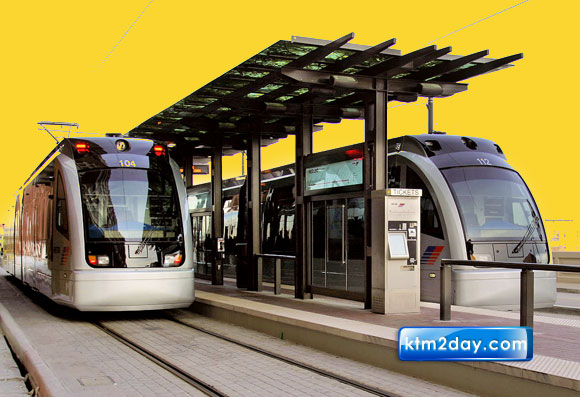 The government plans to select a firm to conduct a detailed project report (DPR) for the proposed Kathmandu Metro Railway Project within a week.
The Investment Board (IB) has been assigned to implement the project.
The Kathmandu Metro is one of the 14 mega projects which the government handed over to the IB on May 27.
According to the final feasibility report, the 77-km metro rail is estimated to cost US$ 3.88 billion (Rs 330 billion), and its construction is expected to take 10 years.
The feasibility report was prepared a year ago by a group of companies consisting of Chungsuk Engineering Company, Korea Transport Institution, Kunhwa Consulting and Engineering Company, Korea Rail Network Authority and two local companies, Building Design Authority and Environmental and Research Management Consultant.
As per the report, the metro will have five lines—four lines inside the Ring Road and one line of 27.35 km running around it. "The appointment of a consultant to carry out the DPR has been delayed," said Radhesh Pant, CEO of the IB. "A concrete decision will be made within a week."
Meanwhile, the Ministry of Physical Planning, Works and Transport Management said that the IB was preparing to assign Nepal Metro to conduct the DPR. Ministry secretary Tulsi Prashad Sitaula said that the IB was mulling giving Nepal Metro the job provided it comes in partnership with Korean companies as no other firm had shown interest in doing it. About three months ago, Nepal Metro had submitted a proposal to the IB to carry out the detailed study and build the metro railway in partnership with Korean companies.
The ministry said that it had requested the South Korean government and the Asian Development Bank (ADB) to conduct a DPR for the metro about five months ago. "However, neither of them has responded and no other firms have come forward to conduct the DPR. The DPR is expected to cost around US$ 6 million," he said. "As Nepal Metro has offered to do it free of cost, it will be our first choice."
Previously, IB chief Pant had also said that if Nepal Metro signs partnership agreements with an adequate number of Korean firms and shows the technical and financial capabilities required for this type of project, the IB could award it the contract. However, an IB source said that the contract was likely to be awarded through open competition and the selected firm would have to pay Nepal Metro the cost of the DPR.
Deepak Timilsina, chief executive officer of Nepal Metro, said that his company, if given the chance, would prepare the DPR working in a consortium of eight to 10 companies from Korea, Australia and Singapore. "Moreover, we are also looking for other companies to keep us prepared to undertake the project if we do get the contract."
However, he refused to reveal the names of the companies that would be working in a consortium with his firm.