Private investment in petroleum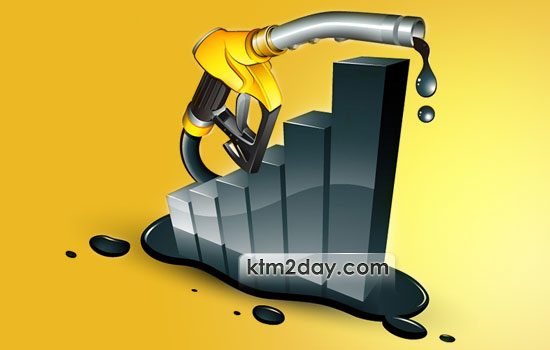 Nepal Petroleum Dealers National Association (NPDNA), Nepal LPG Industry Association (NLPGIA) and Nepal Petroleum Transport Entrepreneurs have joined forces to stand against the government's decision to allow private investment in petroleum refining and trading.
The government published the Petroleum and Gas Transaction (Regulatory) Orders 2013 in the Nepal Gazette earlier this week, opening the doors for the private sector in crude oil refinery and petroleum trading. The orders have also ended the Nepal Oil Corporation (NOC) monopoly in the petroleum business.
A tripartite meeting of NPDNA, NLPGIA and transport entrepreneurs on Saturday decided to protest the decision, arguing it is not in favour of oil and gas dealers and retailers.
"We will make public our agitation programmes on Sunday," said Narad Bhandari, office secretary of NPDNA. "NPDNA is not against the private sector entry into the petroleum business, but the Orders 2013 has not mentioned even a clause to ensure continuation of the existing dealers' and retailers' business," Bhandari said.
The petroleum entrepreneurs, who have 19 organisations, said they "smell a rat" in the government's decision to issue regulatory orders in such fragile political climate.
They claimed the "absolute orders" were introduced unilaterally without making any consultations. "Hence, the intention does not seem to engage private players in petroleum business. This has made us sceptical about the government's decision," Bhandari said.
Government officials say the decision to give the oil refineries and business "rights" to the private sector is to create a competitive environment between the private sector and the government. According to the officials, some five private firms have expressed interest in petroleum business.
Petroleum business in Nepal currently stands at Rs 97 billion annually. And, the demand is rising at an annual rate of 15-20 percent due to extended load-shedding hours and development activities.
The Department of Commerce and Supply Management has been entrusted with the job of issuing license for import and refine petroleum products.
The application fee for a refinery installation licence has been set at Rs 500,000, while that for a petroleum business licence has been fixed Rs 100,000. The licence fees have been fixed Rs 1 million and Rs 500,000, respectively.
The minimum paid-up capital requirement for refinery companies, petroleum trading firms, LPG importing firms and LPG bottling plants has been set at Rs 20 billion, Rs 10 billion, Rs 5 billion, and Rs 50 million, respectively.
Private companies dealing in petrol, diesel and kerosene should install a depot with an installing capacity of 20,000 kl, while LPG bottling plants should have a stock capacity of 500 tonnes.