Mega Mart to open 11 new stores in 2013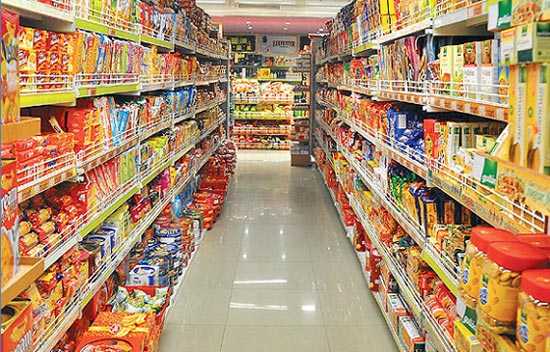 Mega Mart, the operator of Big Mart department store, has stated that it will open 11 new stores in 2013. It plans to launch its expansion drive by opening a new store at Rajtirtha, Sanepa in mid-April. According to Antim Ranjit, marketing and branding manager of Big Mart, the company is moving as per its plan to reach out to the neighbourhood of its prospective customers.
"Our aim is to reach out to as many places as possible for the convenience of our customers. This is why we are moving into every nook and corner of the city." Ranjit added that the company had been receiving very good feedback from customers at the places wherever it has opened so far, and was confident about its new locations.
The company is also planning to open a store at Old Baneshwor by mid-May. This will be followed by stores in Sinamangal, Kalanki, New Bus Park, Pepsicola and Dholahiti in Patan. Mega Mart, which started operations in 2009 with a store at City Centre, Kamal Pokhari, has grown into one of the strongest retail chains in the country since then.
With most retail chains reluctant to expand fearing losses, Big Mart has been capitalizing on this trend. "Since the lifestyle of the Nepali people has been changing drastically, we are moving to their doorsteps to make shopping easier. We want to promote Big Mart as a trusted and convenient name," Ranjit said.
Currently, Big Mart maintains five stores at City Centre, Kamal Pokhari, Lazimpat, Shantinagar and Jhamsikhel. The store scheduled to open in Sanepa will be spread over 1,600 sq ft, the smallest in the chain.
And like other Big Mart stores, the one being opened at Jhamsikhel will maintain its focus on food items and groceries. According to Ranjit, the store will feature around 2,800 varieties of products. "Since the Sanepa store will have a niche market, there will be selected products available," he added.
Big Mart's City Centre store offers over 40,000 varieties of food and grocery products. Likewise, there are 30,000 kinds of products at Lazimpat, 3,000 in Jhamsikhel and 2,500 in Shantinagar. Meanwhile, the company has stated that it is planning to open four big stores in the outlying areas of the Kathmandu valley besides expanding outside the valley. The company aims to open stores in Pokhara and Biratnagar soon.
Likewise, the company is also planning to come up with various attractive schemes to woo customers on the occasion of the New Year. According to Ranjit, the scheme will be a memorable one as the company is planning to give away numerous gift hampers, freebies and discount offers. Big Mart says it has distributed over 50,000 privilege cards to its loyal customers and the number has been growing steadily.