Sheraton re-enters Nepal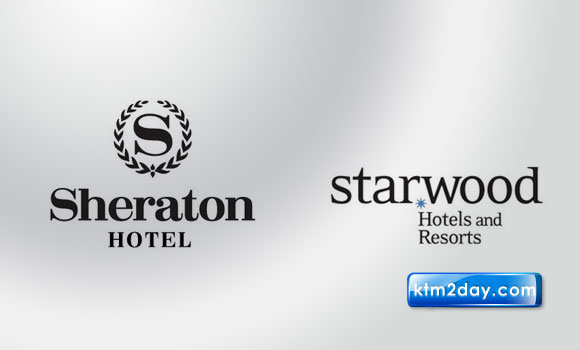 It's official. Non-resident Nepali Shesh Ghale will be building a five-star hotel in the heart of Kathmandu. The property will be known as the Sheraton Kathmandu Hotel.
Ghale had announced his plan to open a luxury hotel last October. His MIT Group Holding Nepal recently signed an agreement with Starwood Hotels and Resort Worldwide Inc and set the project rolling.
Slated to open in February 2018, the 225-room Sheraton Kathmandu Hotel will be managed by Starwood Hotels & Resorts. Ghale had stated during the NRN Day function on Oct 11, 2012 that he had been holding discussions with global hotel chains for his hotel project.
Ghale, 54, is on the list of the 200 wealthiest Australians with a fortune of $225 million. He ranks 166th on the list published by the Australian Business Review Weekly. Ghale had said that the hotel would have an investment of AUS$ 75-80 million. The Sheraton Kathmandu Hotel will be located on Kantipath adjacent to the office of the Education Ministry, opposite the west gate of the Narayanhiti Palace Museum. All the rooms in the hotel will have a full range of amenities, including the plush, all-white Sheraton Sweet Sleeper bed, high-speed internet access, and luxurious bath and body products.
The heart of the lobby will feature the Link@Sheraton experienced with Microsoft—a social hub providing complimentary WiFi and work stations so guests can stay connected while on the road. The hotel will also have a spa and swimming pool. It will also house a 16,500-sq ft meeting space, a well equipped business centre and the Sheraton Club.
The Sheraton Kathmandu Hotel marks the re-entry of the Sheraton brand in Nepal. It had earlier managed the Hotel Everest as the Hotel Everest Sheraton in the 1980s. After the Hyatt Regency, no other international hotel chain has come to Nepal.
Meanwhile, Starwood has been expanding its presence in South Asia with the aim of having 100 hotels under operation, development and management contracts. Recently, it announced its expansion plans in Bangladesh with the signing of the Le Meridien Dhaka and the re-entry of Sheraton in Dhaka with a new hotel expected to open in 2016.
Starwood will also make a foray into new markets like Sri Lanka with Four Points by Sheraton Colombo, International Airport and the Sheraton Colombo Hotel in Colombo, said the company in a press release. One of the leading hotel and leisure companies in the world, Starwood has 1,134 properties in nearly 100 countries.