NT starts distribution of IP-CDMA-based RUIM cards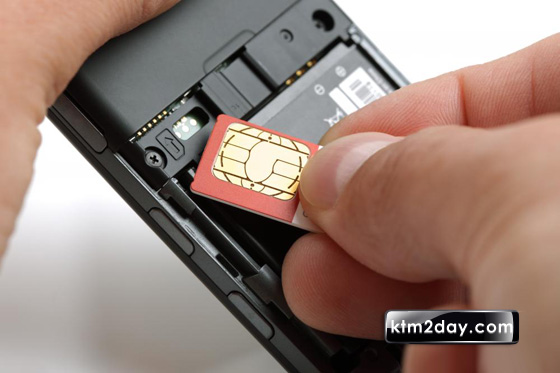 Nepal Telecom (NT) is working aggressively to expand its IP-CDMA technology-based third generation (3G) data service "EVDO" across the country. The company has started distribution of RUIM cards, promoting the service with brand name "Sky Pro".
RUIM card allows customers to avail voice and data service up to 3.1 Mbps. The old CDMA technology of NT offered data speed of up to 2.4 Mbps, but customers had to obtain a separate RUIM card for data purpose. NT officials said IP-CDMA lines being distributed was under the 2 million IP-CDMA project of the company.
In the current fiscal year, NT targets to distribute 270,000 lines across the country. The "Sky Pro" service is being touted as the cheapest high-speed internet service. NT has said even the old CDMA users will be able to avail high-speed data service, after the migration from old technology to new is completed.
"We will come in the market within one month with new promotional schemes for the data service," said Anoop Ranjan Bhattarai, deputy managing director of NT at a programme on NT's telecom service in rural areas here on Friday. He said as soon as the Nepal Telecommunications Authority (NTA) approves the tariff, the company will launch new data schemes.
According to Bhattarai, customers buying RUIM cards will be able to avail a minimum of 153-Kbps mobile internet irrespective of location. In a bid to make "Sky Pro" and attractive service, NT is also set to launch "domestic inter-operator SMS" service soon, besides making available other value added services (VAS).
Currently, NT has 1.03 million subscribers, including 22,055 data users in its CDMA segment.
Ananta Man Singh, deputy manager of NT's Wireless Service Directorate, said CDMA is the best technology for offering services in rural areas. He said NT's CDMA service has help hospitals provide tele-consultation services, run tele-centres and other value-added services targeted at the agriculture sector.
Besides CDMA service, NT also provides voice and data services in rural areas through satellite technology V-SAT. Officials said although V-SAT is comparatively expensive, NT is offering the service as a social responsibility of a state-owned company.
"Heavy cost for equipment transportation, installation, maintenance and bandwidth cost are some of constraints of satellite technology," said Narahari Das Joshi, director of NT's Satellite Service Directorate. He said NT is using satellite technology for multiple purposes, including rural telecommunication, linking of GSM and CDMA towers and occasional TV transmission and reception.