Nepal among top 52 places to visit in 2014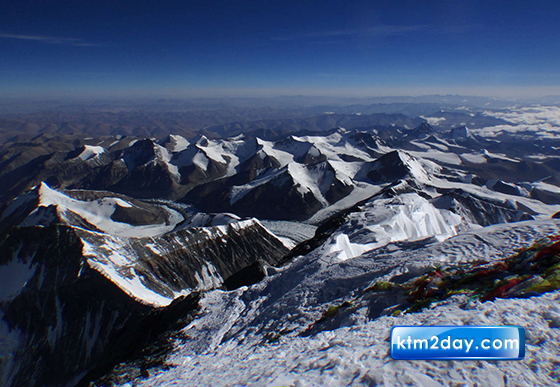 Nepal has been named among the top 52 places to go in 2014 by The New York Times, one of the leading newspapers in the world.
The New York Times' "52 Places to Go in 2014" — a list of top 52 destinations from No 1 Cape Town all the way to No 52 Niagara Falls, NY — recommends travellers to explore the vibrant cities and spectacular coastlines, unexpected spots and new attractions across six continents.
Nepal has been placed 45th on the list, praising its initiative to open up new peaks for alpine adventurers. "When a Ministry of Culture, Tourism and Civil Aviation subcommittee recommended last September that Nepal allow access to 165 new peaks including the Kanchanjunga massif this year — 13 of them above 23,000 feet — the world's mountaineering community was aflutter," the NY Times said.
It says some welcomed the announcement, while the others dismissed it, saying the government had stretched the meaning of "peak" in a few cases to include sub peaks within mountains that were already accessible in order to rake in more in fees.
"Even so, the proposal is significant since it is the first such release in a decade. If the approval process progresses as expected, the territory will open for the spring season," it said.
A sub-committee led by Ang Tshiring Sherpa, former president of the Nepal Mountaineering Association, had submitted a report to the main committee led by Purna Chandra Bhattarai, joint-secretary of the Tourism Ministry, recommending the opening up of 165 new peaks for commercial climbing last September.
"Of the recommended peaks, the main committee has forwarded the report to the Tourism Ministry seeking its agreement in-principle to open up 103 peaks," a senior official at the ministry said.
The ministry, after discussing and reviewing the report, is planning to forward it to the Cabinet for final approval, the official added. "If Okayed, the recommended peaks will be opened in three phases. The first phase will see 32 new peaks opened," said Bhattarai, who led the committee to prepare the report.
However, the Tourism Ministry plans to start this new initiative with the new government and officials said it will take at least a month.
Meanwhile, the ministry is also reviewing the report's recommendation on the revision of mountaineering royalty fee charged on climbers. The panel has suggested increasing the fee for Mt Everest climbers to $11,000 per person per expedition by eliminating the group royalty system.
At present, the royalty for Everest ranges from $15,000-70,000 per expedition depending on the number of members (maximum seven) and the route. For an expedition that may have a maximum of 15 members (group), $10,000 per person is charged. The committee has also suggested the royalty amount for other peaks be based on the height.
Excerpt from NY Times
45. Nepal

New peaks open up for alpine adventurers.
This Himalayan kingdom is the mother lode of alpinism, home to eight of the world's 10 highest summits(including Everest). So when a Ministry of Culture, Tourism and Civil Aviation subcommittee recommended last September that Nepal allow access to 165 new peaks in the Kanchenjunga massif this year — 13 of them above 23,000 feet — the world's mountaineering community was aflutter. Some welcomed the announcement, while others dismissed it, saying the government had stretched the meaning of "peak" in a few cases to include subpeaks within mountains that were already accessible in order to rake in more in fees. Even so, the proposal is significant since it is the first such release in a decade. If the approval process progresses as expected, the territory will open for the spring season.— SANJAY SURANA