Nepal Telecom switches to 3G network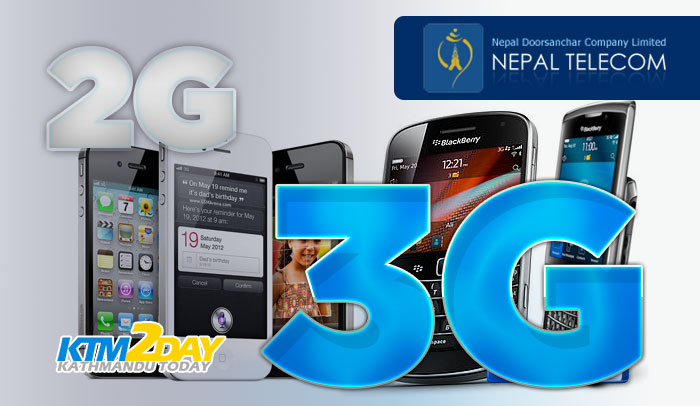 Nepal Telecom (NT) has completed upgradation of its 2G network in the Valley to 3G.
This means the state-owned telecom operator will now be able to provide high-speed data to consumers in the Valley.
At an interaction organized in Kathmandu on Monday, officials of NT expressed commitment to make drastic improvement in service quality of the state-owned telecom operator.
NT has installed new equipment in its 415 base transceiver stations (BTS) in the Valley. With this, NT has migrated to Huawei´s network from ZTE´s network.
"We have not only switched our service in the Valley to 3G network, but have also connected most of the BTS with optical fibers," said Anup Ranjan Bhattarai, managing director of NT, said at the interaction.
Meanwhile, NT is studying the prospect of operating an IT company to concentrate on data business. For this, it plans to join hands with a private company.
NT also plans to operate customer service centre within six months. In addition to that, NT plans to provide Wi-Fi service based on WiMAX technology in all major cities across the country. It has started providing Wi-Fi service in major cities of Taplejung, Panchthar, Ilam, Jhapa, Morang, Sunsari, Kaski Gorkha, Rupandehi, Nawalparasi, Palpa, Banke, Surkhet, Dang, Jumla, Kanchanpur, Kailali, Doti and Baitadi. Works to expand the service in other cities are underway, according to the officials.
During the program, NT also informed that some companies have shown interest to become its strategic partner. "Necessary studies to induct a strategic partner in NT are going on in full swing. We will reach to a conclusion on the issue very soon," added Bhattarai.