Samsung to Release Tizen Smartphone in Russia and India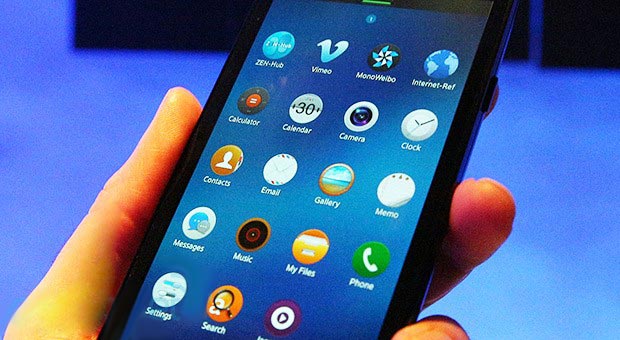 Samsung is preparing to release a smartphone in Russia and India based on the company's own operating system, people familiar with the matter said, the latest step in Samsung's push to compete directly in mobile software with Google Inc.
The South Korean company is planning an event in Moscow in the coming weeks to introduce a smartphone running on the Tizen operating system, the people said. The Russia release would be presented at an event similar to the format that Samsung uses to unveil its flagship devices, one of the people said. The event will be timed to take place around a developer's conference that Tizen's backers organized for early June in San Francisco.
Samsung also is close to the release of a Tizen smartphone in India, one of the people said, while working on extending the operating system's reach to include television sets. The person said there was no firm timeline for the rollout of a Tizen TV product.
Samsung didn't respond to a request for comment. The Tizen Association, which oversees development of the operating system, declined to comment.
While Samsung earns billions of dollars manufacturing and selling smartphones, TV sets and refrigerators, it has yet to make significant inroads in software and services that increasingly define the user experience on such devices.
To help its upstart operating system make headway with consumers, Samsung and partner Intel Corp. are pitching Tizen as a platform built for connecting a range of devices. Samsung has released several cameras and a smartwatch, the Gear 2, running on Tizen. And Tata Motors Ltd.  unit Jaguar Land Rover is hiring Tizen developers to create software and services, such as mapping and entertainment for use in its vehicles. The project, in partnership with Intel, is centered around a new Jaguar research facility in Portland, Ore.
But the most closely watched part of the Tizen effort is the smartphone, a battleground for user loyalty in the mobile age. Samsung appears to be tweaking its strategy to avoid a direct confrontation with Google and Apple in big markets, such as the U.S.
Instead, it is targeting emerging markets, such as Russia and India, where Samsung already has a tighter grip on the mobile-phone market. Samsung is betting that the typical mobile-phone consumer in such markets doesn't have a preference for a particular operating system, as long as it is affordable and offers many of the same apps and features as a phone running Google's Android system.
Android powers the vast majority of Samsung phones today.
Samsung and Intel have used previous developer conferences to try to persuade third-party app makers to build their software and services for Tizen.
Plans for previous Tizen smartphones have run aground, however. As early as the fall of 2011, Samsung said a Tizen device would be released by the first quarter of 2012. That didn't happen. More recently, a plan to release a Tizen smartphone in January was scuttled at the last minute because of cold feet among the system's carrier partners, including Japan's NTT DoCoMo Inc., France's Orange SA and Spain's Telefónica SA.
Tizen nevertheless has remained a priority for Samsung, executives have said. Because Samsung's flagship smartphones, including the latest Galaxy S5, run on Android, Google is able to control the user experience and the majority of the revenue generated by sales of software and services on the South Korean company's hardware.