Indigo Airlines doubling Kathmandu flights from June 1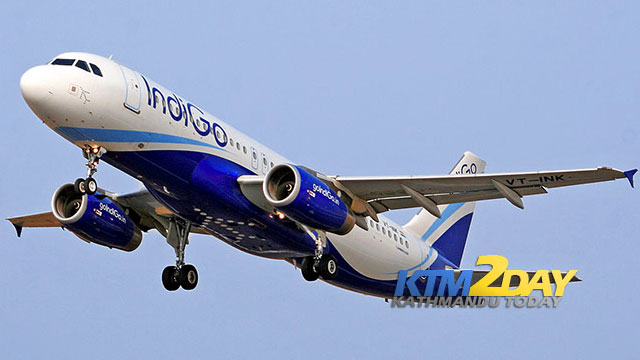 Indian private carrier Indigo is increasing its flight frequency on New Delhi-Kathmandu-New Delhi route to two flights a day beginning June 1. The budget airline is currently operating one flight a day on the route.
According to an official at Indigo office in Kathmandu, the new flight will will arrive Kathmandu at 7 pm and will leave for New Delhi at 8 pm.
The existing Indigo flight arrives Kathmandu at 1 pm and leave for the Indian capital at 2 pm.
´We have decided to increase flight frequency to Kathmandu as the occupancy rate is high,´ the official said, adding that high demand for seats encouraged them to add more flights.
Indigo started flying to Kathmandu on August 30, 2011. Nepal is the carrier"s fifth international destination.
It operates 180-seater Airbus A-320 for its Kathmandu flight. The carrier plans to use the same series of aircraft for the new flights.
Indigo, which received "Best Airline for Travel within India" award in 2008 has a fleet of 78 aircraft. It flies to to 36 different destinations.