BharatBenz trucks launched in Nepal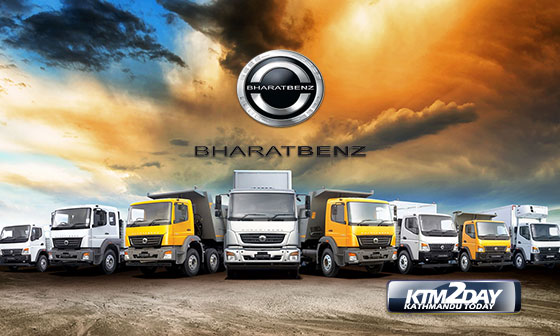 Daimler India Commercial Vehicles (DICV), a wholly owned subsidiary of Daimler AG, Germany, has launched its BharatBenz trucks in Nepal and also unveiled its state-of-the-art BharatBenz dealership in Birgunj.
With this move, Nepal will be the first export market for BharatBenz trucks in line with DICV's export plans to 15 markets.
In Nepal, the trucks will be sold through Omni Trucking, providing the customer a holistic trucking experience.
Seven models (914 R, 1214 R, 1217 C, 2523 R, 2523 C, 3123 R, 4023 T) spanning medium-duty and heavy-duty trucks with various usage and applications have been introduced in Nepal.
The robust and fuel efficient trucks fit exactly to customer requirements in Nepal, the company said.