Government cuts fare on public transportation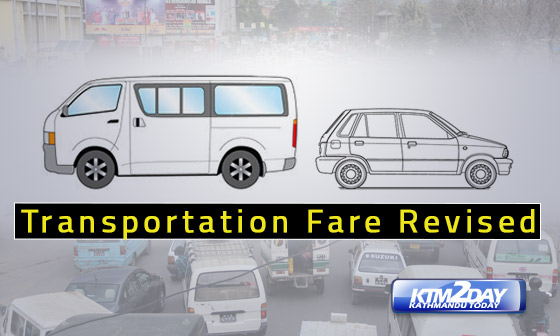 The government has announced fare cuts on public transportation by 2.03 percent to reflect a drop in gasoline prices, the Department of Transport Management (DoTM) said Tuesday. However, transport operators have said they will disregard the new tariff.
Along with passenger fares, freight rates have been reduced by 5.28 percent on Tarai routes and by 4.37 percent on hilly routes including Narayanghat, Pokhara and Kathmandu. Similarly, fares have been decreased by 1.62 percent for taxis and airport-based tourist vehicles.
Meanwhile, taxi fares have been reduced to Rs 36 per kilometre from Rs 37. While the flag-down rate remains unchanged at Rs 14, the increases have been reduced to Rs 0.20 per 200 metres. The fare for airport vehicles has been decreased to Rs 498 from Rs 505 for a distance of up to 5 kilometres.
DoTM DG Burlakoti said that the department was working on a system to adjust transportation fares whenever fuel prices vary by Rs 5 or more per litre.
>>Download Revised Transport Fare 2071
Page 1 to Page 11 – Public Transortation Rates – Long Routes
Page 12 – Kathmandu Valley –  Fares for Bus & Microbus
Page 13 – Public Goods Transportation Rates
Page 14 – Metered Taxi Rates
Page 15 – Rules