Qatar Airways announces discounts upto 30%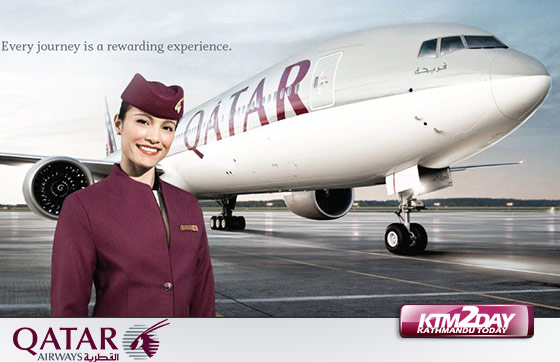 Qatar Airways has announced a seven-day promotional sale in Nepal.
According to a press release, travelers can now book tickets in advance, enjoy the special rate benefits and save up to 30 percent during the period.
The offer, 'Book Early and Save More', that started from Monday will run till Sunday and is valid for travel between August 3, 2015 and March 31, 2016, said the release.
The company also said that the offer is valid for a limited period of time.
"We are happy to announce the offer to our customers in Nepal," Qatar Airways Vice President Indian Subcontinent, Ihab Sorial, said in the release.