TeliaSonera plans to exit Nepal and other Eurasian markets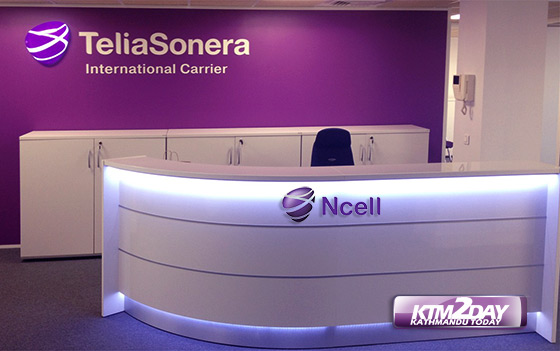 TeliaSonera, the parent company of Ncell, announced its plans of gradually exiting from Nepal and six other markets of Eurasia region.
The move, as per the Swedish multinational telecom firm, is targeted to increase focus on its regions in Europe and Sweden as per strategy to create new TeliaSonera.
A process has been initiated to reduce presence in Eurasia and over time fully leave, reads a statement issued by TeliaSonera.
Eurasia markets refer to Nepal, Kazakhstan, Uzbekistan, Azerbaijan, Georgia, Moldova and Tajikistan. TeliaSonera owns 80 per cent stake in Ncell, a leading mobile operator and number one taxpaying company of the country.
TeliaSonera said that it is possible to do business in Eurasia, which is both profitable and sustainable — 'but it is important to enter markets in a correct way'. Since 2013, it had great focus on taking Eurasian markets to the next level.
"Thanks to two years of hard work to improve the Eurasian operations, not least from a corporate governance and sustainability perspective, we now have better and more well-managed firms, which we believe others can successfully develop further," said Johan Dennelind, TeliaSonera's president and CEO.
"We realise that this will be a complex task that will take time. We are conducting this process market by market, as each country and operation has its unique situation, but the ambition is to eventually leave the entire region."
Due to change in telecommunications market, board and management of TeliaSonera decided to focus its time and resources on developing operations in Europe and Sweden, in line with its strategy.
"We have initiated a process to reduce TeliaSonera's presence in Eurasia region in order to effectively execute our strategy," said TeliaSonera's Chair of the Board, Marie Ehrling. She said it is very positive that TeliaSonera's focused work to improve sustainability has enabled the next step in reshaping TeliaSonera.
Even as the process to reduce presence in Eurasia region has started, it is not possible to estimate how long it will take to conclude it, as per TeliaSonera. Meanwhile, it will continue to operate and develop the Eurasian operations in a sustainable and responsible way, as per the company. It has targeted to focus on core areas such as connectivity and convergence — while supplementing with new initiatives in areas that complement and strengthen core business in Europe and Sweden.