Himalaya Airlines begins flights to Doha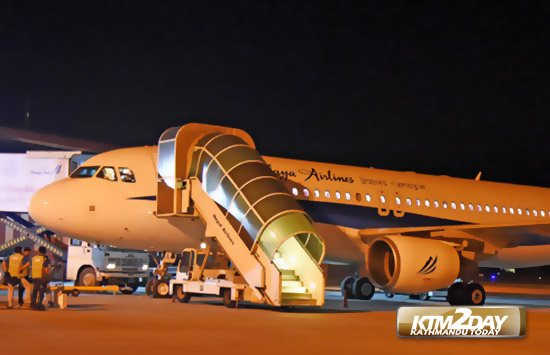 Himalaya Airlines, a Nepal-China joint venture, on Tuesday held its inaugural scheduled flight from Kathmandu to Doha of Qatar.
The 158-seater aircraft, Airbus 320-214, took off the Kathmandu-based Tribhuvan International Airport at 11 pm yesterday while it touched down at the Hamad International Airport in the Qatar capital at 1:30 am today (local time).
As many as 158 passengers had travelled on the new aricraft during its inaugural, according to a statement issued by the company.
Meanwhile, the company also published a three-times-a-week schedule for Kathmandu-Doha-Kathmandu to be effective till June 15.
It announced that the flight service would be promoted to the daily service from June 15.
"We focus on providing reliability and efficiency which will further help us provide superior service to our customers," the company's Vice-President-Administration Vijay Shrestha said.