Emirates bags World Best Airline 2016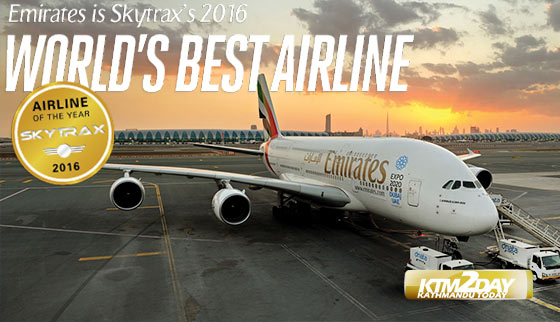 Emirates has been recognized as the World's Best Airline 2016 at the prestigious Skytrax World Airline Awards 2016.
The airline received the Best Inflight Entertainment Award and Best Airline in the Middle East awards.
The award conferred on Tuesday is based on the results of the largest airline passenger satisfaction survey in the industry, according to a statement issued by the airline.
This year's Skytrax awards were based on a total of 19.2 million completed surveys covering 280 airlines, by customers hailing from more than 104 countries.
The Skytrax survey measures quality standards across 41 key performance indicators of front-line products and services in the airline industry, according to the statement.