Govt. introduces clean feed policy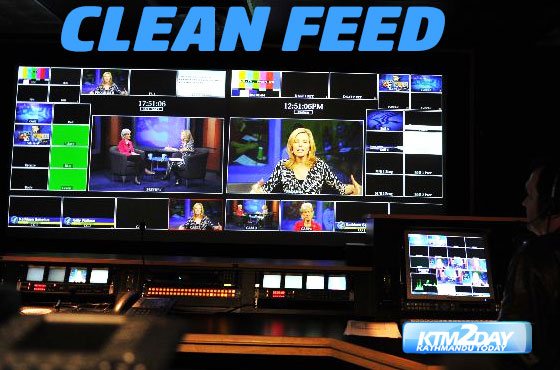 The government has introduced 'clean feed' policy for foreign television channels.
The cabinet meeting held on Friday approved the National Mass Communications Policy 2073 BS which has provisions on clean feed.
Once the new policy comes into effect, pay foreign channels cannot broadcast advertisements.
The cabinet took the decision based on a report submitted by the Information and Mass Communications High Level Committee. The committee had submitted its report to Prime Minister K P Sharma Oli on Wednesday, highlighting the need to implement clean feed system.
Nepali advertising industry had long been demanding that the government introduce clean feed policy for foreign television channels. They have been claiming that turnover of Nepali advertising industry will grow by at least Rs 2.5 billion once the clean feed system is implemented.
Minister for Information and Communications Sherdhan Rai informed that the policy was introduced as per the suggestions given by the committee.
"Now that the clean feed policy has been introduced, I am hopeful that our advertising industry will witness significant growth in terms of revenue," added Rai.
Minister Rai added that the policy, among others, envisages establishing Public Service Broadcasting Nepal, National Mass Communication Authority and Mass Communication Regulatory Mechanism. Similarly, it aims to make the role of Press Council Nepal more effective.