Ncell unveils new brand logo and website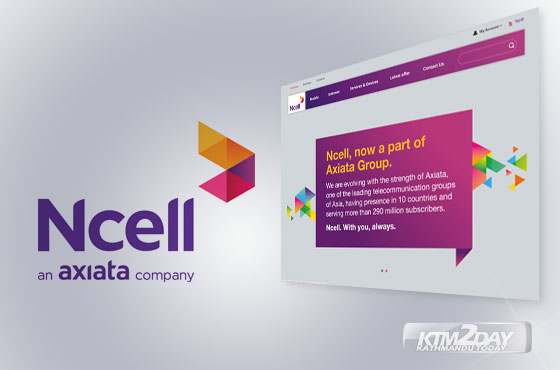 Ncell on Tuesday officially unveiled its new brand logo promising affordability and innovation.
Managing director of Ncell Simon Perkins and CEO South Asia of the Axiata Group Hans Wijayasuriya launched the new brand logo amid a function attended by representatives of the business community, government agencies and foreign missions and customers.
Axiata is the sole investor in Reynolds Holdings, which holds 80 percent of the shares in Ncell.
Perkins said the rebranding marked a new exciting journey in which Ncell remains committed to affordability and inspiring innovations.
"We are committed over the long-term to investing and contributing to Nepal's development by building quality networks and bringing connectivity to people in the remotest areas of Nepal. We are also committed to working closely with the Nepal government in the country's ambition to achieve socio-economic prosperity," said Perkins, addressing the function.
A couple of months ago, Ncell had announced a capital investment of Rs12 billion for the rest of 2016. In addition, Perkins said that Ncell would be spending Rs70 billion in capital and operational investment over the next two years.
Wijayasuriya said rebranding marked a strong union between Axiata's international expertise and Ncell's local heritage. "As one of Asia's leading telecommunication groups, which is at the forefront of digital and technological developments in our sector, Axiata comes to Nepal with an impeccable pan-Asia track record," said Wijayasuriya.
"Axiata's vision of Advancing Asia brings together the best in connectivity, technology and talent, and I am confident this association will further contribute to the betterment of the community," said Wijayasuriya.
Website : www.ncell.axiata.com