Prices of four-wheelers hiked up in Nepal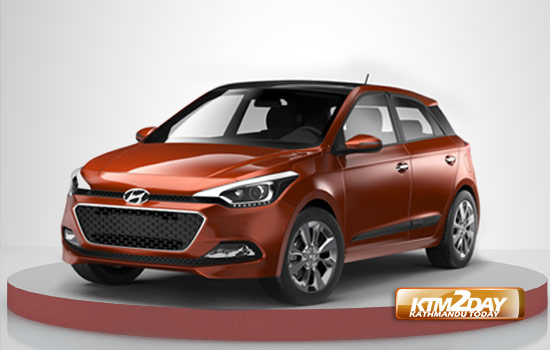 With the government budget announcement to hike the excise duty on the import of vehicles, automobile dealers have started unveiling their post-budget prices for the new fiscal year beginning on Tuesday.
The government has increased excise duty on four-wheelers above 1,000cc to 1,500cc by five percent to 65 percent while excise duty on vehicles above 1,500cc to 2,000cc has been increased by 10 percent to 70 percent.
The excise duty on vehicles above 2,000cc to 2,500cc has been inclined by 20 percent to 80 percent while vehicles above 2,500cc to 3,000cc has been increased by 30 percent to 90 percent. Similarly, excise duty on vehicles above 3,000cc has been increased by 40 percent to 100 percent.
Automobile brands such as Tata, Toyota and Suzuki have already implemented the new prices on vehicles following the excise duty hike.
Sipradi Trading, the authorised distributor of Tata Motors in Nepal, has implemented the new prices. The price of Tata Tiago Dual Zone which was priced at Rs2.69 million has now reached to Rs2.89 million. Similarly, the prices on different models of Tata Bolt, Zest, Storme, Nexon and Tigore have also swelled. Tata Bolt Revotron XM which was priced at Rs2.95 million has reached to Rs3.05 million.
Tata Zest Revotron XM prices have been fixed to Rs3.25 million from Rs3.15 million.
Likewise, Tata Safari Storme VX LET price has increased to Rs7.35 million from Rs6.17 million. The post-budget price on Nexon Revotron XZ has been fixed at Rs4.28 million from Rs3.99 million earlier. United Traders Syndicate (UTS), sole distributor of Toyota four wheelers in Nepal, has also hiked the prices of its passenger vehicles. The price of Toyota Rush which will be launching in July 20 in Nepal has been set at Rs6.15 million. The price was at Rs5.99 million before the budget, said Bibek Balami, sales and marketing manager at UTS. The price of Hilux, one of the popular model from Toyota, has been increased to Rs8.45 million from Rs8.05 million earlier.
Morang Auto Works, the authorised distributor of Skoda vehicles in Nepal, however, has not unveiled the new prices. MAW said it would be implementing new prices with the arrival of its new shipment of four wheelers. CG Motocorp, the authorised distributor of Suzuki's four wheelers in Nepal, refused to reveal their updated prices.
As most customers look for heavy cash discount while buying vehicles, the price hike has been effected on the sale of automobiles, said one of the dealer.