Shree Airlines gets approval to add 3 new Bombardier Q400 turboprops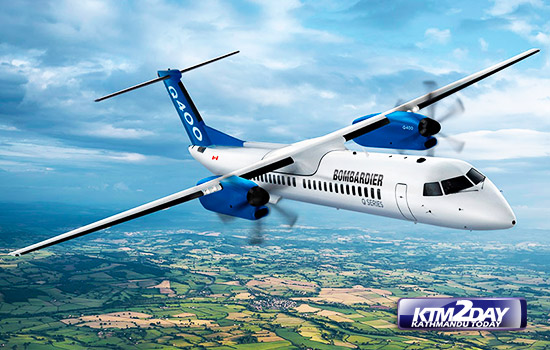 Nepal's domestic aviation market is set for a major shake-up as the new entrant, Shree Airlines has been given approval to add three Bombardier Q400 turboprop aircraft into its fleet, a year after it commenced service with its first CRJ 200 aircraft.
The Civil Aviation Ministry on Sunday approved Shree's proposal to add three 78-seater Bombardier Dash 8 Q400 turboprops to its fleet following the nod from the aviation regulator—the Civil Aviation Authority of Nepal (Caan). It is currently a Bombardier-only airline and operates two CRJ-200s and two CRJ-700s. Shree commenced service on August 11 last year.
The industry insiders said that the startup carrier is seeking to challenge the status quo in the airline industry. "The entry of Shree has already intensified the airfare war and it's going to be more intense in the coming days," they said. With the planned addition, Shree will see its fleet size grow to seven aircraft within a span of two years, the number which two established airlines—Buddha Air and Yeti Airlines—had acquired in more than one and a half decades. Shree plans to operate these aircraft to Simara, Janakpur, Bharatpur, Kathmandu and Tumlingtar with Pokhara being the base as per the initial proposal of the carrier.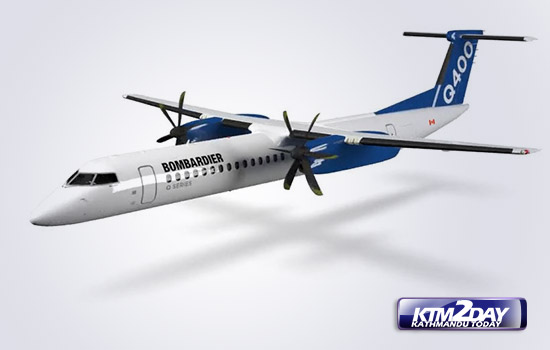 "We will not be operating the aircraft from Kathmandu as a base due to severe traffic congestion at Tribhuvan International Airport. We have planned to fly Q400 turboprops making Pokhara as the base," said Anil Manandhar, corporate manager of Shree Airlines.
The company has not revealed details such as the date for bringing the aircraft. But some company officials said the planes would arrive in Kathmandu by October—which is the country's peak tourist as well as festive seasons and during this time air seats demand jumps dramatically.
The Tourism Ministry had in January 14 asked for Caan's suggestion on whether Shree can be issued permit to expand its fleet size with different types of aircraft in the face of severe traffic congestion at Kathmandu's airport. The regulator responded after eight months saying that the carrier can be issued the permit if it operates from a base outside Kathmandu. The Caan had sent its comments on August 5 laying a few conditions.
As Bombardier Q400 turboprop is a new aircraft type and there are currently no Q400s in the Caan's registry, it needs to obtain aircraft type approval or type certification validation before flying it in Nepali skies," said Rajan Pokhrel, deputy director general of Caan. Similarly, the airline needs to construct its own full-fledged hanger to manage and maintain its aircraft, said Pokhrel. "We are also making mandatory for other airlines possessing a large number of aircraft to have its own hangers," he said.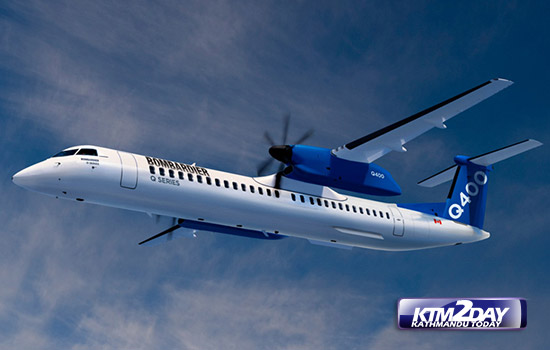 After the ministry's approval, Shree will have to complete a stringent five-stage certification process—pre-application, formal application, document evaluation, inspection and demonstration, and the certification-to obtain the air operator's certificate (AOC) for the new aircraft. It will be issued a no-objection letter to bring the aircraft and once the aircraft arrives, the carrier applies for the AOC. Successful proving flights of the aircraft and documentation will enable the carrier to fly the newly-acquired aircraft for commercial purpose, said Pokhrel.
The carrier has been eying to obtain international licence to begin cross-border flights. According to the airline, their jet aircraft will be used for cross-border flights while the turboprops will serve the domestic routes. Shree, which possesses international licence for its helicopter only, had applied for an international permit for fixed-wing operations in December 2017.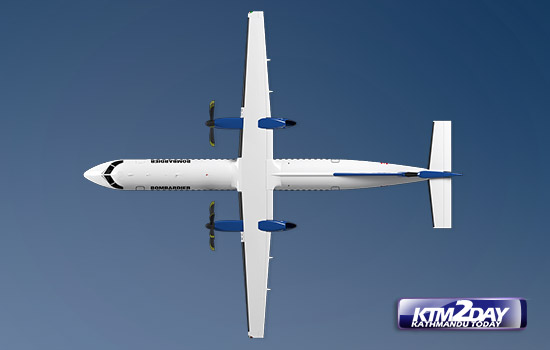 2017 remained yet another bumper year for domestic airlines, as they recorded 39.47 percent jump in domestic air passenger movement following addition of new aircraft to cater to the growing number of air travellers. Domestic airline companies saw movement of a record 2.45 million passengers in 2017, as travellers chose to fly rather than drive over bone-jarring national highways. The number of air travellers recorded in 2017 is 693,794 more than in 2016, according to Tribhuvan International Airport (TIA).