Nepal's first 800-metre underpass at Kalanki comes into operation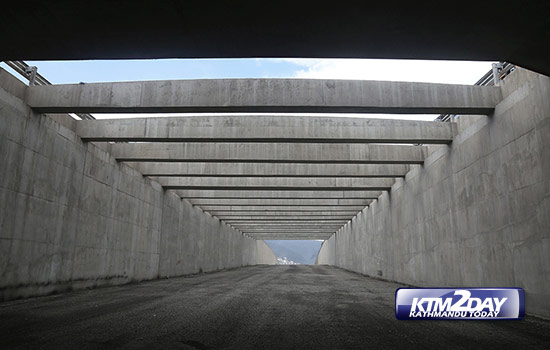 Nepal's first 800-metre underpass at Kalanki has come into operation from Friday.
Mukti Gautam, spokesperson for the Department of Roads, said construction of the first-of-its-kind underpass was completed a few weeks ago and would officially come into operation.
The 800-metre Kalanki underpass, which stretches between Khasi Bazar and Bafal Chowk, is part of the Koteshwor-Balkhupul-Kalanki Ring Road Improvement Project.
The entire project is being funded by the Chinese government, which has so far provided 212 million yuan (around Rs 5 billion).
The four-lane underpass in Kalanki is expected to be crucial in reducing traffic congestion in the Kalanki area, which has increased in recent years. As Thankot is the major entry point to Kathmandu valley, traffic management along Kalanki has always remained challenging for the traffic police.
According to Kalanki Traffic Police Range, almost 30 traffic cops are deployed in Kalanki daily to manage the traffic.
As per traffic police, around 8,000 vehicles enter the valley through Kalanki daily.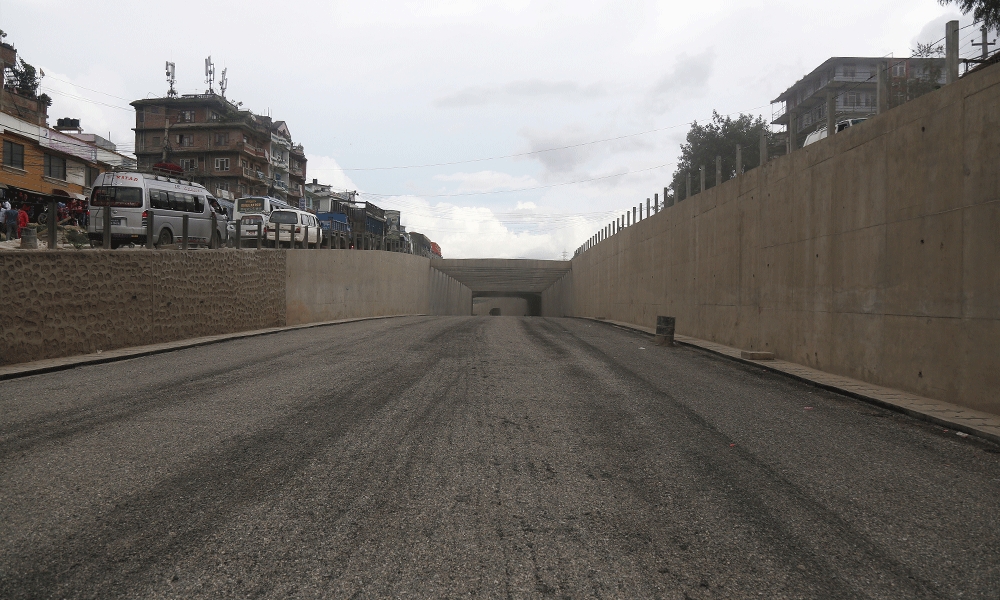 They say the operation of the underpass is expected to play a significant role in reducing traffic jam from Nagdhunga to Kalanki.
The construction of the underpass in Kalanki began in 2013 with Chinese grant. While there was no set timeline for completion of the project, progress was hampered due to the earthquakes in 2015 and subsequent supply obstructions on the southern border.