MG Motor readying to launch electric version of ZS model SUV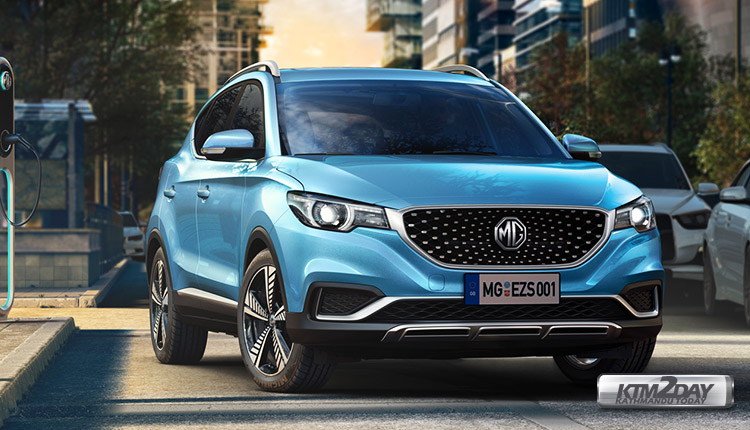 The renowned British brand, MG Motor, is looking to capitalise on their recent launch in Nepal by launching an electric version of the popular ZS.
The company has swapped the internal combustion engine with an electric motor that drives the front wheels.
The electric model eZS, is expected to launch in Nepal next year, according to Paramount Motors, the authorised distributor of MG in Nepal.
The new electric motor is capable of producing 148bhp and 350Nm—enough to take the compact SUV—from zero to nearly 50kmph in 3.1 seconds. MG Motor said that the eZS comes with fast charging, up to 80 percent charge in just 30 minutes.
The company claims that the eZS is able to travel over 400km on a full charge.
The eZS looks similar to its petrol powered ZS sibling which is a good thing as many find the ZS attractive.
Inside, the eZS is largely identical to the petrol-powered version, though the plug-in features extra USB charging ports, an armrest and storage cubby and an electronic hand-brake. The instrument cluster gains an additional information screen, as opposed to the simpler display on current models.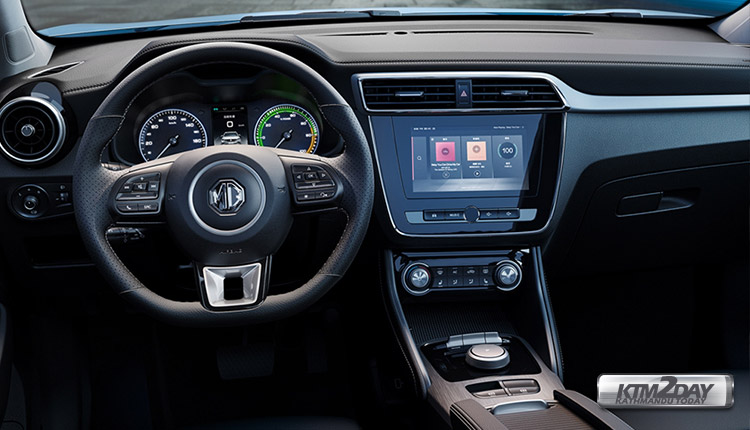 The eZS will get additional features not found on the standard ZS such as panoramic sunroof and a large 8-inch touch screen infotainment system with navigation among other things.
Externally identical to the conventionally powered ZS, the plug-in gets subtle 'eZS' badging applied to the rear and a unique alloy wheel design. The charging ports are hidden behind in a panel behind the grille's MG octagon.
To expand its network in Southeast Asia, MG has already established a manufacturing plant in Thailand, which uses the most advanced technology to manufacture the highest quality of automobiles, the company said.
MG is also planning to invest in a production facility in India, which will start operation by the first quarter of 2019.
Pricing is yet to be announced but it is expected to cost over Rs5 million, similar to its petrol powered siblings.