NVIDIA GeForce RTX 2070 Max-Q beats desktop GPU in benchmark tests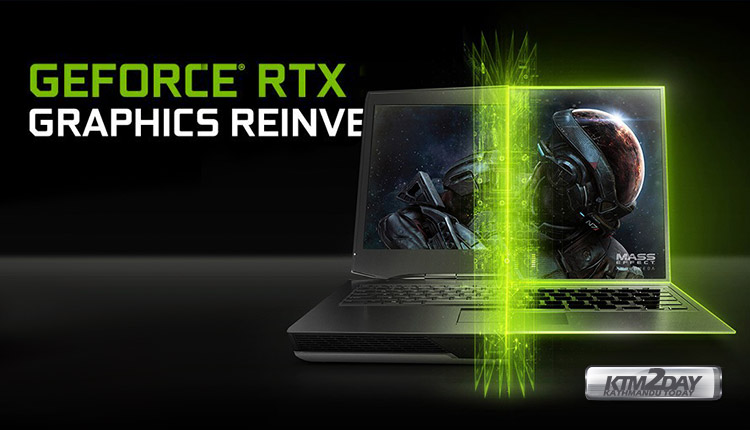 Not surprisingly, NVIDIA GeForce RTX has attracted the attention of users as the most robust line of GPUs on the market today, having seen both information related to its performance, including benchmarks such as the overclocked Titan RTX and water cooling and now GeForce RTX 2070 Max-Q.
This card is specific to notebooks. being expected to include 2304 CUDA cores with a clock speed of 1300 MHz. In addition, the graphics card is expected with 8GB of GDDR6 and 12 Gbps memory.
Speaking of performance itself, the benchmark in question was run using Final Fantasy XV as the base, reaching the score of 3080, standing above the NVIDIA GeForce 1080 and the Radeon RX Vega 64, showing it capable of dealing with conventional computer cards, which usually tend to go better in the tests.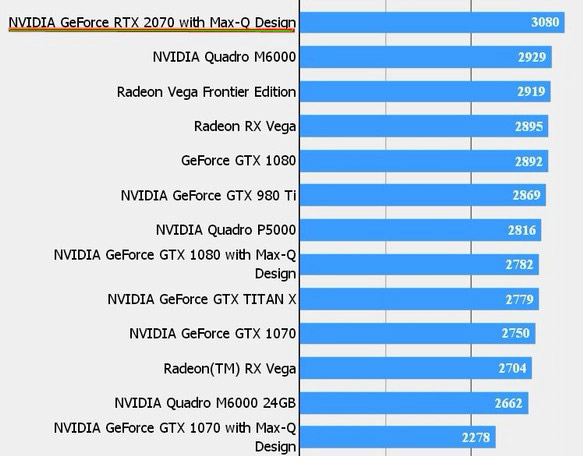 It is worth mentioning that this is an intermediate plate of the line, being positioned between the GeForce RTX 2060 Max-Q and the RTX 2080 Max-Q, which can mean an even more expressive performance in its more robust version, taking the performance of notebooks to the a new level.
In addition to the benchmark above, we also had some information related to the configuration of the NVIDIA GeForce MX250 graphics card.
Through a verification made through the 3DMark application, it was observed that the card has 2GB GDDR5 VRAM with a speed of 1,519 MHz per core and memory of 1502 MHz of memory clock, reaching 7GHz effective.