Samsung Galaxy A50 to come with 24MP camera and 4000 mAh battery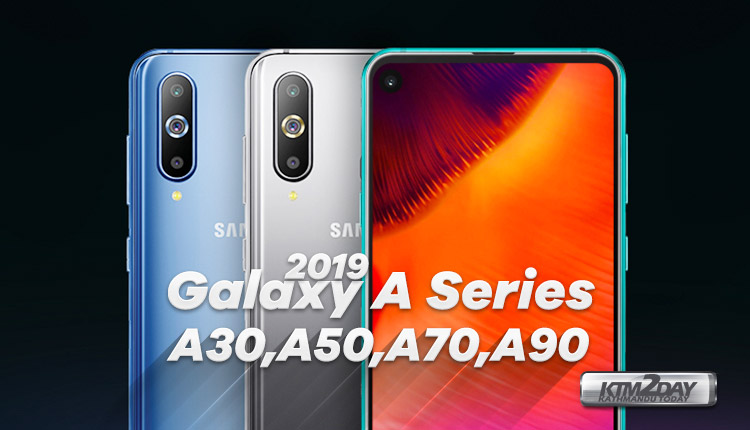 The world's largest maker of mobile devices is set to launch a whole new generation of Android smartphones. Not only a whole new flagship line – the Galaxy S10 – but also new mid-range devices. Among them we recently come to hear about Samsung Galaxy A50 smartphone, the name suggested for this device at a unknown state.
Firstly, it is believed that the South Korean manufacturer will introduce the new smartphones as early as 2019. However, we can not say whether it will be presented at CES 2019 or during MWC 2019 in Barcelona.
According to leaked information , the Galaxy A50 will come with a new Exynos 7 series processor. The smartphone will come with new generation of Exynos 7- 9610 paired with 4 GB of RAM and Android 9.0 Pie operating system. The information indicates there is a 4000 mAh battery in the A50, which should please many users.
The screen of this smartphone will either be based on Infinity-U or Infinity-O type as outlined in new designs of Samsung smartphones that will be released in 2019.
The smartphone will either come with 64 GB or 128 GB storage space option.
In addition, the device will come with a selfie camera with a resolution of 24 megapixels which is the same as in Galaxy A7 and Galaxy A9. No information has been provided about the rear camera.
The A50 should be one of the first devices of the new Galaxy A line to have a fingerprint reader under the screen. Unfortunately, on the other hand, it should be an optical reader, not an ultrasonic, like the one that's on the upcoming Samsung Galaxy S10.
There is also a possibility for a device to come with wireless charging support.
This handset is speculated to be unveiled after the launch of company's flagship lineup of Samsung Galaxy S10 smartphones.
The Korean company along with Galaxy A50 could also bring out other models from this series namely- the Galaxy A10, Galaxy A30, Galaxy A70 and Galaxy A90. The company has filed trademarks for the Samsung A10, A30, A50, A70 and A90 monikers in addition to Samsung E-FOTA in the European Union.
Anyway, the A series of 2019 smartphones could possibly be unveiled after the launch of Galaxy S10 lineup which should be sometime in mid-April.