Samsung Galaxy A90 specs to come with retractable camera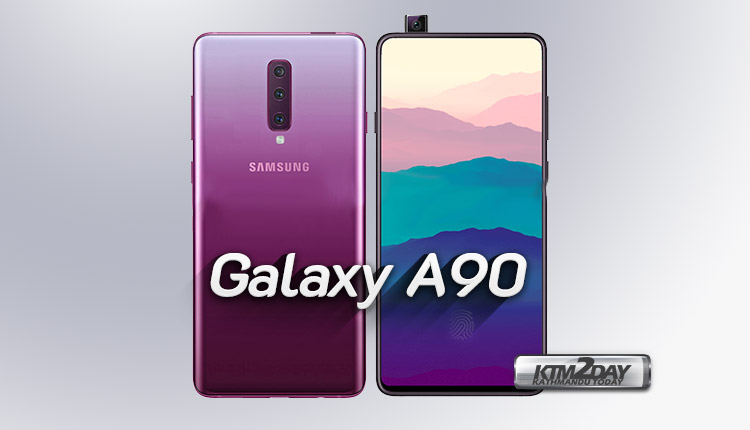 Samsung prepares major changes for its phone lineup in 2019 . Therefore, we see that the Korean firm has reshuffled design changes of its models. This is something that we have already seen with the Galaxy M10 and M20 that were presented a week ago. In addition, the brand also prepares models that will give a lot to talk about, such as the Galaxy A90. This model, of which some specifications have already been leaked , promises to create some media hype.
The Samsung Galaxy A90 would arrive with a retractable camera . In this case it would be the front camera of the device that would be retractable. So the firm could present an all-screen phone with this device.
It would be a similar system to the one we have already seen in a couple of models on Android, such as the Xiaomi Mi MIX 3 or the Vivo V15 Pro, two clear examples of a smartphone with a retractable camera. So it is clear that it is something for which brands on Android bet. Now it's Samsung's turn.
The Galaxy A90 of the Korean firm would not have any holes in the screen , as is currently trending, nor would it have a notch either. A clean screen, which can occupy a greater percentage of the front of this phone in this way. Although for now there is not much information available.
There are also news about its battery in the news lately, with having small battery size than the one found on A50 . The A50 has a 4,000 mAh unit while the A70 is expected to come with a 4,400 mAh battery.
According to the report the Galaxy A90's battery will have the model code EB-BA905ABN and 3,610 mAh capacity. That might be its minimal rather than typical rating, so it might be listed as something like 3,700mAh, but it's stillthe smallest of the bunch.
At the moment there is no specific data on the launch of this Samsung Galaxy A90 . The Korean brand has not disclosed anything at this point of time. Everything we know about this smartphone has come through various leaks that have occurred so far. Although it would have to arrive this year, but there are no approximate dates.
Undoubtedly, this Galaxy A90 promises to be a clear example of the changes we are seeing in the phone ranges of the Korean firm. We hope to have more information about this device soon.