NepaliSat-1 to lift off on April 17 from Virginia USA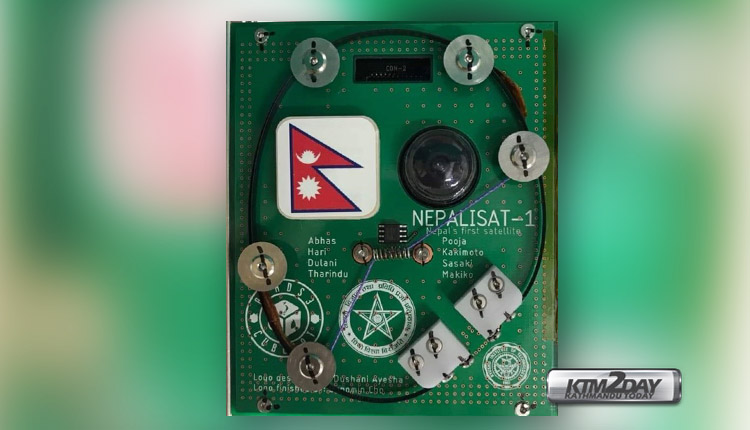 As NepaliSat-1, the country's own satellite is all set to be launched on April 17 from Virginia, USA, the Nepal Academy of Science and Technology (NAST) has called a tender to set up a ground station to monitor and keep the records sent from the satellite.
The satellite will be launched by Orbital ATK, an American aerospace manufacturer and defence industry company.
"We need to purchase some satellite communication system equipment. So, we called a tender to purchase the equipment on Monday. Interested firms or supplier companies can register for the tender," said Rabindra Prasad Dhakal, chief of the Faculty of Technology at NAST.
As per Dhakal, NAST has already completed all the preparatory works. "We will soon set up the ground station, which is needed for communication with satellites," he added. After installing the ground station NAST will have to hire skilled technical human resources.
"The launch is the first step that the country will be taking into space. Once the NepaliSat-1 begins sending information we will work on expanding our mission and in the meanwhile give continuity to our objectives,"
Dhakal said, adding, "From April 17 our satellite with the Nepali flag and NAST logo printed on it will be in orbit."
NAST initiated the launch of the country's own satellite under the BIRDS project of the Japanese Kyushu Institute of Technology (KIT). The BIRDS project has been designed in association with the United Nations aiming to help countries to launch their first satellite.
The country will be launching the NepaliSat-1 in collaboration with Sri Lanka and Bhutan along with assistance from the Japanese Space Agency.
NAST has invested a total of Rs 15 million for the satellite that weighs 1.3 kilograms and the slot of NepaliSat-1 lies in the lower orbit. According to Dhakal, the satellite will contribute in data-sharing among the nations involved in the BIRDS mission.
Furthermore it will help to generate public awareness and contribute to greater exposure of astronomy, science and technology in the respective countries. The Nepali- Sat-1 will be in orbit for a maximum of three years.
"We have taken this decision to launch the satellite to build leadership in space engineering and create a favourable environment for research activities in the country,"
Dhakal said adding, "It will help us in research of urban development planning, climate change and other technological developments."