New Snapdragon 665, 730 and 730G launched with flagship features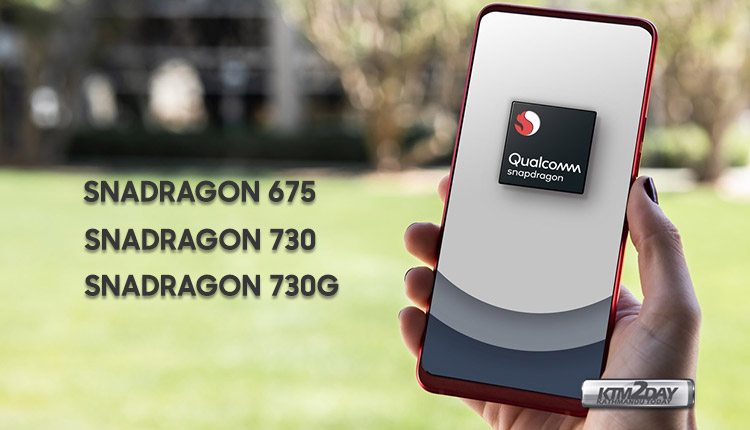 On Tuesday, Qualcomm announced the arrival of three new SoCs from the 700 and 600 series. The novelty includes the launch of the Snapdragon 665, 730 and 730G platforms, which incorporate some previously exclusive features only available to the 800 family.
According to the company, devices equipped with the new platforms will start to arrive in the first half of this year. Despite the availability of a number of new features, Qualcomm points out that it's upto the manufacturer to choose what resources are going to be adopted in each product .
Broadly speaking, the new SoCs promise game-related improvements, Artificial Intelligence, camera and performance.
Snapdragon 665
With Artificial Intelligence processing twice as fast as the previous generation, the Snapdragon 665 supports triple camera (telephoto, wide-angle and super wide-angle with 5x optical zoom) and up to 48MP.
Now the new 600 Series SoC is manufatured using the 11 nanometer technology, which makes it smaller and consequently reduces battery consumption. Other features include night mode in low light, auto scene detection, portrait mode, and 4K to 30fps videos. The Snapdragon 665 also features a Snapdragon X12 modem, Kyro 260 CPU, Hexagon 686 and Adreno 610 GPU.
Snapdragon 730
With an X15 LTE modem, Kyro 470 CPU, Adreno 618 GPU and Hexagon 688 processor, the Snapdragon 730 brings premium features to the 700 family for the first time. Created with 8-nanometer technology, the platform supports 4K HDR with video portrait mode and depth sensor at 60fps. Voice command enhancements also come with Snapdragon 730.
Snapdragon 730G
Between 2018 and 2022, 4/5 of downloads and 2/5 of game revenue will come from emerging markets. Ahead of this trend, Qualcomm announced the launch of a platform focused on gaming.
Compared to Snapdragon 710, the 730G offers 15% GPU performance, 35% CPU performance, 25% faster rendering speed, twice as fast processing and specific enhancements to the gaming market.
A feature called Wi-Fi Latency Manager, for example, compares latency from one network to another, selecting the best network to connect to. HDR Gaming supports more than 1 billion colors.
Qualcomm is also working in partnership with game developers to customize the platform especially for certain games.