iPhone SE successor could be named iPhone XE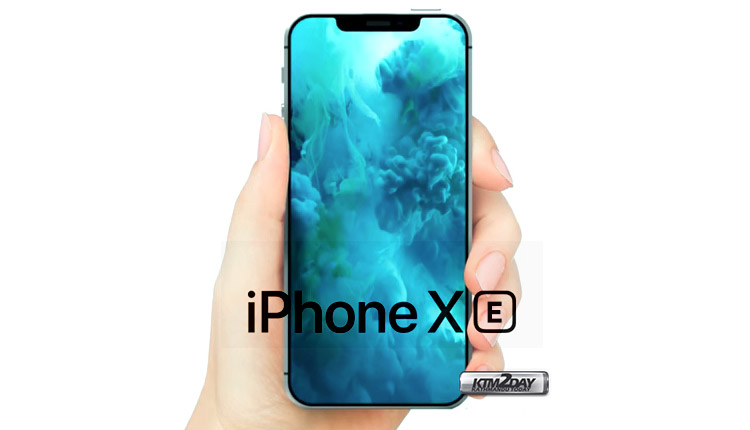 A second version of the iPhone SE has been talked about practically since its launch in 2016. With rumors more or less true, several times it was talked about the possibility of Apple launching a device at an attractive price range.
Lately, rumours for a successor to the iPhone SE have re-surfaced. Expected to be called the iPhone XE, the handset is expected to bring the premium features from the iPhone XS in a compact form factor and at a much cheaper price.
Sure, Apple's iPhone XR and XS models offer an incredible value proposition, but the simply reality is that Apple's entry-level iPhone XR is closer in size to an iPhone 6 Plus than to an iPhone 6.
The iPhone XE is speculated to be a successor to the iPhone SE. Hence, the dimensions will be compact. How compact? The speculations suggest that the phone will come with a 4.8-inch display with extremely narrow bezels and a notch on top. This means that it won't be as tiny as the iPhone SE but it will be close the size of an iPhone 7.
The iPhone XE is expected to feature an OLED display. Yes, the same OLED panel from the iPhone XS, albeit in a slightly smaller size. The iPhone XE is expected to ditch the Liquid Retina display of the iPhone XR.
The report adds that the device will not incorporate Touch ID and may boast Apple's A12 Bionic chip.
Since the E in the iPhone XE could represent the essentials or economic model, the smartphone is expected to come with an iPhone SE-inspired metal unibody. The iPhone XE will have flat edges similar to the 2018 iPad Pro.
The iPhone XE is also expected to feature a 12-megapixel single rear camera. The camera will most probably be lifted off from the iPhone XR.
While information about the battery and chipset is unavailable at the moment, it is expected that Apple will build the iPhone XE around the next generation A-series chip that's supposed to power the iPhone XI.
But would this make sense right now? The answer is most probably not. Still, given the nostalgia, if Apple released this iPhone XE at an inviting price, it would sell very well.