Xiaomi Mi CC9 comes with better camera than iPhone X and sky replacement feature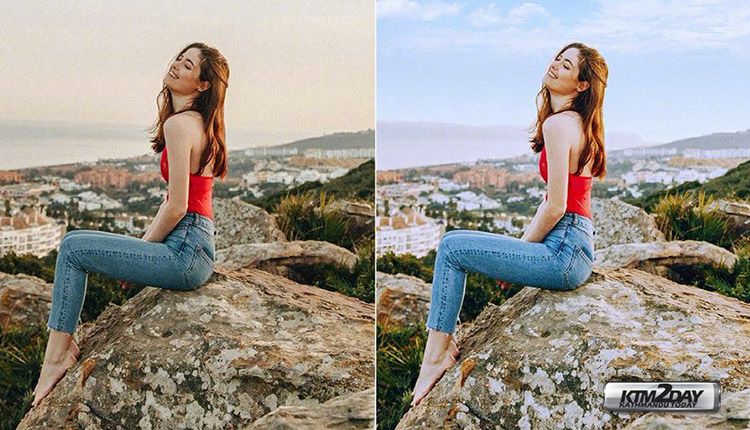 The company Xiaomi has published a video in which the Head of the Xiaomi CC line demonstrates the capabilities of the front camera of the smartphone Xiaomi Mi CC9 Meitu Edition in low light conditions.
In her left hand, she has Xiaomi Mi CC9 Meitu Edition, and in her right hand she holds an iPhone X (or iPhone XS). The light in the room is turned off, after which the a selfie on two phones are compared.
Photos are taken without a flash, even so the Xiaomi Mi CC9 Meitu Edition produces a very bright and clear picture, while on iPhone X the result speaks for itself.
The executive director of Xiaomi Lei Jun has officially confirmed that the Xiaomi Mi CC9 will be the first smartphone company, which will be presented with new photo editing features.
This is about the possibility to replace the background image of the sky in your photo with a more colorful one, which will allow you to give your photos more life. For the first time Xiaomi is testing a new feature for its future smartphones, which became known in mid-May. Now, the head of the company confirmed that the testing was successfully completed, and we will be able to see the results of this function very soon.
Lei Zun added that an artificial intelligence system is used to work this function, which is able to accurately determine the edges of the sky, the foreground and background subject in order to create a realistic, improved image.
In addition to the Xiaomi Mi CC9 Meitu Edition, the Xiaomi Mi CC9 and Mi CC9e versions should go on sale after the official announcement which is expected on July 2.