Huawei plans to surpass Qualcomm next year in the world of processors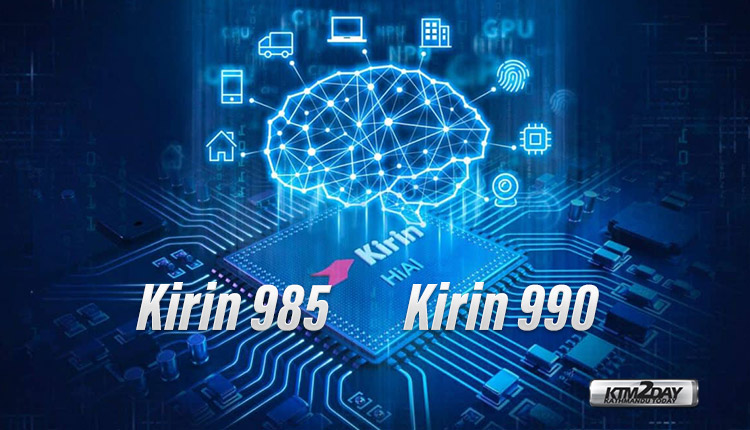 Huawei's Kirin processors are finally gaining a reputation in the market. And thankfully, this is what we need in the smartphone world… Competition ! However, few expected the Chinese giant to be able to surpass rivals Qualcomm, Apple and Samsung in developing their SoCs ! At least not, in such a short time.
After all, according to the latest information, Huawei is preparing to launch two new super advanced SoCs in the second half of the year, which will surely drive some Qualcomm executives to despair.
Kirin 985 and Kirin 990 : Huawei's biggest bet! 5G modem embedded chipset
If not, no manufacturer has yet been able to release a SoC with a 5G modem embedded in the chip. This, despite several rumors pointing to the Qualcomm Snapdragon 865, as the first to be able to do this. However, this processor should only hit the market in 2020.
Therefore, Huawei is likely to overtake Qualcomm in the coming months by launching a 5G modem chip in October-December.
So there is a possibility that the Mate 30 and Mate 30 will hit the market with a Kirin 985 in conjunction with a 5G Balong 5000 modem. But as Huawei has a big goal of selling 10 million 5G handsets by the end of the year, thing should not stop here.
After the release of Kirin 985, Huawei is very likely to surprise everyone with the new Kirin 990. The first SoC with a 5G modem embedded in the chip itself, being manufactured using TSMC's 7nm process.
And apparently the idea is to release a special version of Mate 30 Pro with this same SoC.
But as with all rumors, you need to be calm, and not take this information too seriously. After all, we still don't know much about Kirin 985, let alone Kirin 990. IFA 2019 is on its way, and that's where we should know all about what Huawei has under its sleeve.