Nepal Electricity Authority profit rises to Rs 7.2 billion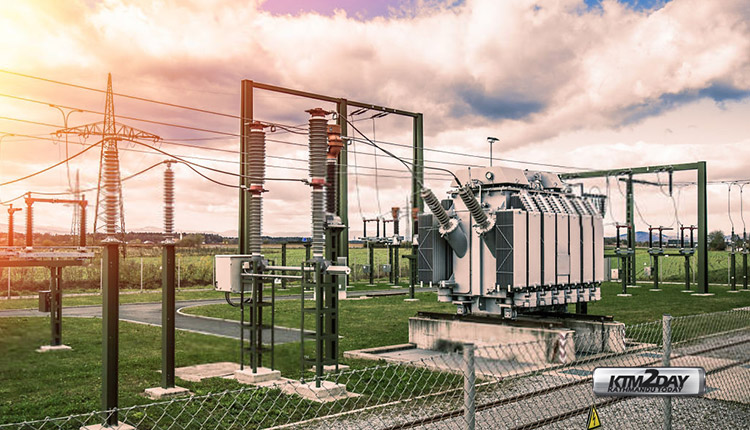 Nepal Electricity Authority (NEA)'s profit surged by an eye-popping 148.27 per cent as the state power utility earned Rs 7.20 billion in profit in the last fiscal year.
NEA was able to generate profit due to the end to load-shedding, reduction in the average price of imported and domestic electricity, control of administration and technical expenses, and implementation of financial reform measures, said Kul Man Ghising, managing director of NEA.
The state-owned company, which had always been in the red, started making profits after the appointment of Ghising.
This is the third year in a row that the company has recorded a profit.
Speaking at a programme in the Capital today, Ghising said NEA's move to control the pilferage of electricity had resulted in electricity leakage being limited to 15.32 per cent — the lowest figure in the company's history.
In 2015-16, the fiscal year in which Ghising was appointed, the company had recorded a loss of Rs 8.8 billion. In 2016-17, the power utility had booked profit of Rs 1.5 billion, while in fiscal 2017-18, it made profit worth Rs 2.90 billion.
Meanwhile, NEA's cumulative loss accrued over the years has come down by Rs 10 billion to Rs 15 billion.
At present, NEA has 11 per cent leakage in its distribution system, four per cent in transmission system and 0.32 per cent at the generation system. "We are planning to reduce the leakage by five percentage points and maintain it at around 10 per cent in the ongoing fiscal. We expect to meet the average electricity leakage of other South Asian countries, which stands at eight to 10 per cent."
From fiscal 2018-19, NEA had started taking strict action against electricity theft and has become more stringent in collecting dues. It has also installed high-capacity transformers, and upgraded the transmission and distribution system and substations to reduce electricity leakage. "We have been able to maximise our profit also due to the uninterrupted power supply that we have been able to provide to our consumers," he said.
At a glance
Fiscal Year
Profit
Leakage
2016-17
Rs 1.5 bn
22.90%
2017-18
Rs 2.9 bn
20.45%
2018-19
Rs 7.2 bn
15.32%
2019-20 (projected)
Rs 15 bn
10.50%
Source: NEA
As per data released by NEA, a major quantum of power being consumed in the country is being supplied from India. Of the total 7.55 billion units of electricity consumed in the country in the last fiscal, NEA had contributed 2.55 billion units, independent power producers had supplied 2.19 billion units and the remaining 2.81 billion units was imported from the southern neighbour.
Meanwhile, NEA exported 34.7 million units of electricity worth Rs 320 million to India through various local cross-border transmission lines.
As per NEA, the power utility has built a total of 757 kilometers of transmission circuit line, of which a length of 606 km has been charged in the national grid so far. It also constructed 9,722 km of local distribution lines that are of below 33 kVA capacity in the last fiscal. Similarly, NEA constructed 40 substations and installed 6,581 new transformers across the country.
Meanwhile, NEA has completed the construction of 60-megawatt Upper Trishuli III A hydropower project, and hopes to complete the 456MW Upper Tamakoshi hydropower project by this fiscal.