Xiaomi Mi Watch officially launched at impressive price tag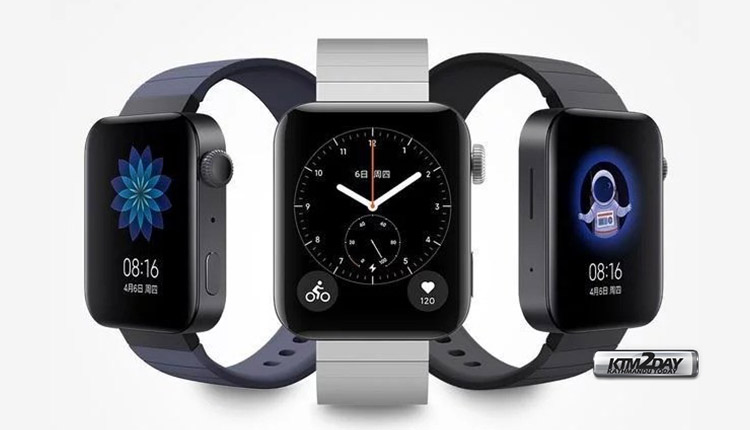 Today was a great day for Xiaomi, who during an event in China presented their latest products. After introducing the new Mi TV 5 Pro television and Mi CC9 Pro smartphone, the brand unveiled its first WearOS smartwatch, the Xiaomi Mi Watch.
The brand has dominated the smartband market with the various Mi Band models for several years. Now, with Mi Watch the company intends to compete with the more popular Apple Watch. Interestingly, the Xiaomi Mi Watch comes with a design extremely similar to Apple's watch. In fact, it is so similar that many might even consider it a "clone".
Xiaomi Mi Watch could be the best alternative to Apple Watch
Similarities in design need not be seen as a negative element, as Apple Watch is probably today's most beautiful smartwatch. However, surely Xiaomi could have invested a little more in this area, finding ways to make its offer unique.
Regarding its specifications, we have a 1.78 inch AMOLED display with a density of 326PPI (pixels per inch). Protecting the panel is a layer of sapphire glass, which should ensure scratch resistance without any problem. In terms of construction, the watch body and crown are made of aluminum and has a ceramic back.
At the far right of the smartwatch you will find the crown (positioned in exactly the same spot as the Apple Watch), a multi-function knob and a microphone. On the left is a second microphone and an opening for air circulation.
Xiaomi Mi Watch Specifications
1.78 inch AMOLED display
Qualcomm Snapdragon 3100 4G Processor
570 mAh battery (up to 2 days of battery life)
NFC, for wireless payments
Bluetooth 4.2
Wifi
GPS
WearOS, with the "MIUI for Watch" interface
Despite having the largest battery ever seen on a smartwatch, the Xiaomi Mi Watch promises only a total of 48 hours on a single charge. Even though it is an acceptable range, you would expect slightly more of a battery this this range.
The presence of GPS and eSIM support will ensure excellent smartphone independence. Thanks to these two details, one will be able to perform exercises without having to have your smartphone with you to monitor your routine. In addition, connecting to mobile networks will allow you to make and receive voice calls independently.
With regard to its functionality, beyond the basics of any smartwatch, Mi Watch also offers heart rate monitoring, blood oxygen monitoring, sleep monitoring and body energy.
In Xiaomi Mi Watch, developers have implemented a system for convenient quick text input on the small screen of the watch. A special application allows you to monitor the exchange rate of securities in the US and Hong Kong markets in real time. The watch is equipped with an FM radio and the corresponding application. There are separate applications for travelers, the clock can be used as a boarding pass at the airport. There is an NFC module and much more.
Price and availability
By the way, rumors about the price of Xiaomi Mi Watch are fully confirmed, they are offered for 185 dollars. But there will be a special version for $ 285.
Xiaomi Watch Privilege Edition will receive a sapphire crystal, a stainless steel case with a glossy surface, a stainless steel strap and a ceramic case back.Sales will begin on November 11th.