Wikipedia founder launches social network to dethrone Facebook and Twitter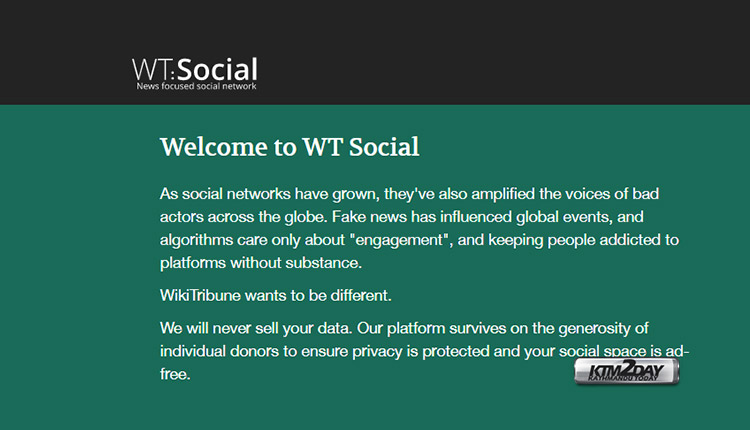 Quite discreetly, Jimmy Wales, co-founder of Wikipedia, has launched a social network that wants to rival Facebook and Twitter. Wales underlines that this new bet will be focused on combating clickbait.
Jimmy Wales launched the social network WT: Social, a site that allows users to share links to articles , enabling the exchange of ideas on the social network.
"Social networks have grown and also amplified the voice of evil agents across the globe. Fake news has influenced global events and algorithms not only take over engagement and keep people addicted to platforms without substance, "says the site description.
In the descriptions given, Jimmy Wales indicates that he wants the new social platform to be free of concepts such as "clickbait" or "hyped articles". WT: Social wants to function as an idea derived from Wikitribune, a collaborative news analytics site, launched two years ago.
By ensuring that WT: Social wants to be different, the social network underlines that it will "never sell data" to users. According to the Financial Times, the business model of this social network will be completely different  from Wikipedia, but borrows the business model of the world's largest open access encyclopedia. WT: Social explains that "the platform will survive on the generosity of individual donors to ensure privacy and protect the social network space from ads."
To the Financial Times, Jimmy Wales points out that "the business model of advertising-based social networking companies is problematic. After all, the big winner is poor quality content. "
WT: Social became available in October and has currently reached 1,77,000 users. Compared to the dominant social network Facebook, which has 2.2 billion people, the numbers are obviously modest.
Wales also indicates that the social network has already received donations from over 200 people. At this time, the social network has a waiting list, which can be avoided if the user is willing to pay.
Those who do sign up are added to a waiting list and asked to invite others, or choose a subscription payment.
They will see the articles shared by their network in a timeline format, appearing with the newest first rather than algorithmically to try to appeal to their interests.
Right now, Facebook is the company that dominates the social networking landscape, being the owner of the social network Facebook, Instagram and WhatsApp. Following are the Chinese options WeChat (1.1 billion users), TikTok (500 million) and Sina Weibo (465 million). Then follow Reddit and Twitter, with 330 million users.