5 companies register as DTH service provider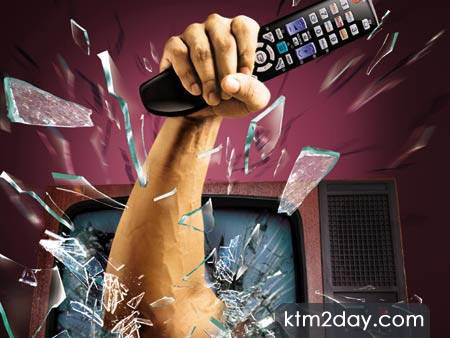 Five companies have been permitted to operate Direct to Home (DTH) satellite television service in Nepal by setting up their own hub stations. Some of the companies receiving the license are from famous business houses.
According to Mahendra Prasad Guragain, joint secretary at the Ministry of Information and Communications, four companies have already been provided licenses and a new company is one the way to getting one. "We have already decided to give a license to a new company," said Guragain. "It will pay the license fee and get its license very soon."
The ministry on Dec. 31, 2009 had provided licenses to three companies. "On a single day, we granted permission to Satellite Channel, M Vision, and Telko Investment," said Saileja Regmi, under secretary at the ministry. "And on Jan, 14, 2010, we gave permission to CG Techno Dreams and Tele Direct."
According to the ministry, three out of the five companies have pledged to transmit 60 television channels while two have promised to transmit 80 channels. The ministry has fixed the criteria that potential DTH service operators must have at least 60 channels to get a license.
Those obtaining licenses for 60 channels have paid Rs. 7.5 million for broadcast permission and equipment purchase. Similarly, the companies that have promised to offer 80 channels have paid Rs. 10 million to the government for this purpose.
Apart from the five companies, another company Marigold had also applied for a license but it did not get one as it offered only 16 channels.
Satellite Channel, the first one to receive a license, is backed by IME, the Prabhu Group, hydropower companies, banks and financial institutions. It will offer 80 channels to its subscribers.
With 80 channels, M Vision has been backed by Mercantile Communications, one of the leading information technology enterprises. Similarly, the Chaudhary Group has invested in CG Techno Dreams. The group has interests in schools, electronic goods, and noodles, among others.
An official at the ministry said that Golchha Organisation and APCA House had also shown interest to operate DTH service in Nepal.