Airlines keen to add flights in KTM-New Delhi sector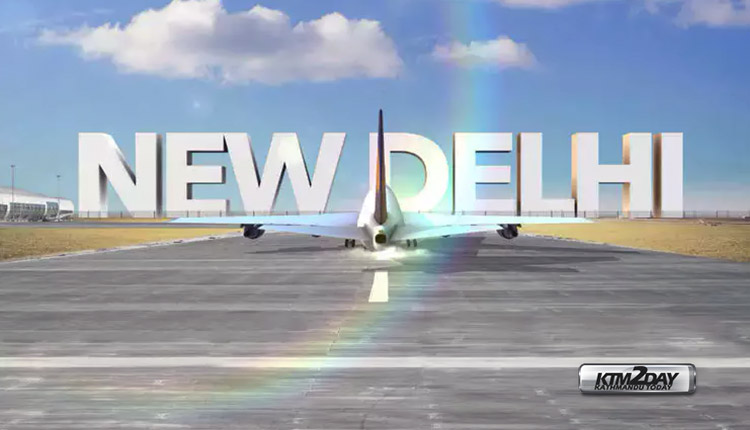 After Jet Airways halted its Kathmandu bound flights, Nepal Airlines Corporation (NAC), and Indian airline companies, Indigo Air and SpiceJet, have applied for new slots to operate flights on the Kathmandu-Delhi sector.
A senior official from NAC, seeking anonymity, said the national flag carrier has already received necessary slots to operate flights at the Indira Gandhi International Airport in New Delhi. "We are now finalising the new documents for the process."
After receiving a slot from the concerned airport, the airline company has to submit an application to the Civil Aviation Authority of Nepal (CAAN) for rescheduling its flight time at the Tribhuvan International Airport.
However, NAC is yet to submit its application at CAAN to reschedule its flight time. Aviation sector stakeholders had expected NAC to immediately take advantage of the situation arising from Jet Airways' collapse to expand its business. But it was only after much dilly-dallying that NAC has finally prepared to add flights on the Kathmandu-Delhi route.
Meanwhile, Indigo Air has also submitted an application at CAAN to add new flights on the same route from June 5. An official from Indigo Air, who did not want to be identified, said CAAN will soon give them permission to add more flights on the sector.
Moreover, SpiceJet has also applied at CAAN to add more flights on the Kathmandu-Delhi route.Previously, Jet Airways was operating 35 flights a week on this route.At present, NAC is operating 14 flights a week on the Delhi sector with its narrow-body aircraft.
From May 1, it will add three more flights to Delhi. NAC is planning to operate both its wide-body planes on this route.At present, NAC is flying 20 flights per week to India.Currently, NAC, Indigo Air, Air India, SpiceJet and Drukair are operating flights on the Kathmandu-Delhi route.
Rajan Pokharel, deputy director general at CAAN, informed that NAC, Indigo and SpiceJet are in the process to add more flights on the Kathmandu-Delhi route.
However, he said that it will take some time to grant the approval.