Airlines raise frequency for peak tourist season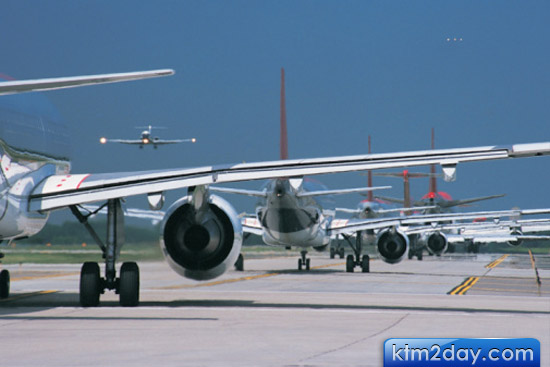 International airlines have been adding flights to Nepal to handle the projected swell in tourist inflow with the peak season approaching. Almost all the leading international carriers have upped their flight frequency during the autumn season.
Thai Airways, Qatar Airways, Dragonair, Air China, China Southern Airlines and Fly Dubai have received permission to operate extra flights to Kathmandu while Etihad Airways, Gulf Air and Silk Air are planning to increase their frequency.
Officials of the Civil Aviation Authority of Nepal (CAAN) said that Air China, China Southern and Fly Dubai are operating additional flights with a temporary operating permit (TOP).
The Ministry of Tourism and Civil Aviation (MoTCA) has allowed international airlines serving Nepal to operate additional flights during 2011 under the TOP scheme keeping in mind the expected surge in tourist arrivals during Nepal Tourism Year.
Bhutan's national carrier Druk Air, which currently operates daily flights between Kathmandu and Paro, has applied for six additional flights weekly under the TOP from Sept 29. "We are processing the application of Druk Air," said Ram Dinesh Lal Karna, manager of CAAN's flight permission section.
CAAN has allowed Air China and China Southern Airlines to add three and four flights per week respectively, increasing their frequency to seven per week.
Similarly, Fly Dubai has been granted seven additional flights under the TOP for a total of 14 flights per week. The extra flights granted under the TOP will be valid till 2011-end. The additional flights will be approved only during lean hours.
Meanwhile, Qatar Airways has upped its flight frequency to 28 flights per week from 21 which will be operational from Oct 1. Hong Kong-based Dragonair has increased its Kathmandu-Hong Kong flights to seven per week from thrice a week.
Gulf Air is planning to apply to CAAN to add two flights for the coming season. "Gulf Air has decided to add two flights per week due to strong demand from the European market," said Siddhartha Thapa, operation director of President Travels and Tours, GSA of Gulf Air.
Meanwhile, Bahrain Air and Arke Fly have announced resumption of their operations to Nepal. Bahrain Air resumed its flights from Sept 2 while Netherlands-based Arke Fly is scheduled to start service from Sept 23. Arke Fly will be operating a weekly flight while Bahrain Air operates a daily flight.
Another India-based airline plans to link Nepal from the coming tourist season. Low-cost carrier IndiGo will be the 28th international airline in Nepal's skies when it starts its daily service from the second week of October.(Source:ekantipur)