iPhone 12: Prices and details of all models leak online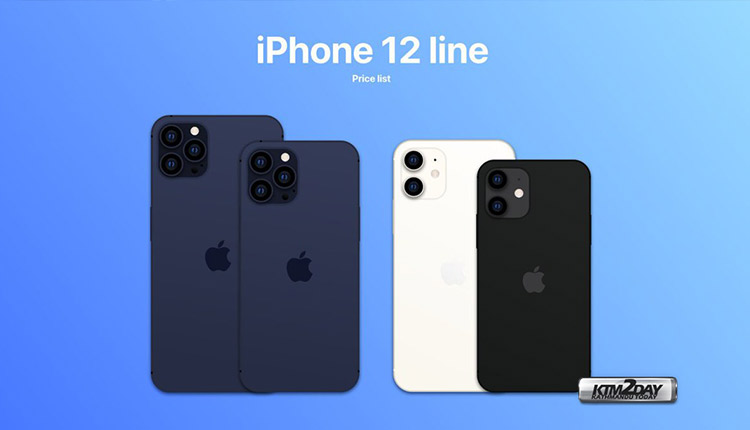 Due to the Covid-19 pandemic, much has been said about the possibility of Apple postponing the presentation of the iPhone 12. Not long ago it was said that this could happen only in October, but new indications contradict this theory.
Apart from the launch dates of the new smartphone a new information has emerged on the web with possible prices of the entire Apple iPhone 12 series which includes – iPhone 12, iPhone 12 Max, iPhone 12 Pro and iPhone 12 Pro Max.
The first two will be the cheapest models of the new series and successors to the iPhone 11. The respective Pro models will be the ones that will have some Pro features such as the addition of a 120Hz refresh rate screen and a LiDAR sensor at the rear.
This latest information from the Japanese website "Mac Otakara" states that 5G variants of these smartphones will take a little longer to reach the shelves, to be more concrete, sometime in November.
Other informations leaked about the new iPhone 12 series point out that the cheaper models will be equipped with screens manufactured by BOE or LG to cut corners, while all models will feature OLED screens and will have support for 5G.
According to Twitter leaker @komiya_kj, the prices of iPhone 12 series will range from $699 for the cheapest variant to $1449 for the most expensive iPhone 12 Pro Max.
Check out all the details and prices below :
iPhone 12

 – 5.4 inch OLED screen manufactured by LG or BOE, Apple A14, 5G chipset, dual camera, 4 GB of RAM and 2,227 mAh battery

64 GB – $ 699 

(~ $ 3,618)

128 GB – $ 749 

(~ R $ 3,887)

256 GB – $ 849 

(~ R $ 4,394)

iPhone 12 Max

 – 6.1-inch OLED screen manufactured by LG or BOE, Apple A14, 5G chipset, dual camera, 4 GB of RAM and 2,815 mAh battery

64 GB – $ 799 

(~ $ 4,135)

128 GB – $ 849 

(~ R $ 4,394)

256 GB – $ 949 

(~ $ 4,912)

iPhone 12 Pro

 – Samsung's 6.1-inch OLED screen, Apple A14, 5G chipset, triple camera with LiDAR sensor, 6 GB of RAM and 2,775 mAh battery

128 GB – $ 1,049 

(~ R $ 5,429)

256 GB – $ 1,149 

(~ $ 5,947)

512 GB – $ 1,349 

(~ $ 6,982)

iPhone 12 Pro Max

 – Samsung's 6.7-inch OLED screen, Apple A14, 5G chipset, triple camera with LiDAR sensor, 6 GB of RAM and 3,687 mAh battery

128 GB – $ 1,149 

(~ $ 5,947)

256 GB – $ 1,249 

(~ $ 6,465)

512 GB – $ 1,449 

(~ $ 7,500)