Apple updates WatchOS 6 with new dials, app store and health apps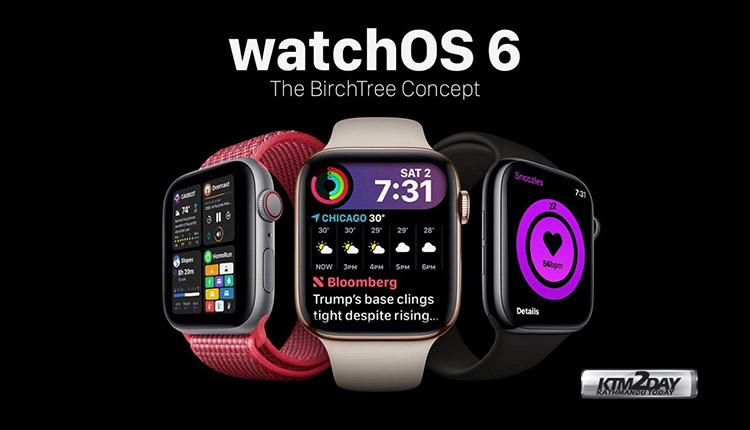 Following tvOS 13 at the WWDC 2019 conference, a new version of the software platform for smart watches, watchOS 6, was announced. No major innovations are planned for this update, the developers mainly focused on improving the existing functionality.
Let's start with the fact that, together with watchOS 6, new digital dials will become available to watch owners. Several new and updated versions of dials are designed to highlight their graphic design, and some of them add additional information that was absent in previous versions.
However, Apple has added several new applications for its wearable device – including a calculator, audio books, and voice notes. Applications can now run locally on the device, without requiring the presence of a companion app on the paired iPhone. New APIs will allow applications to stream audio directly to the clock, as well as read data for longer periods of time than before.
In addition, along with the watchOS 6 release for smart watches, its own app store will be launched. It will allow users to view, pay and download applications directly on the device itself. Apple says it will also be able to download software updates for the watch itself.
Finally, Apple expands its health monitoring capabilities with smart watches. In particular, more information about physical activity will appear and ways to control hearing in noisy environments will be added. A new feature can demonstrate how noisy the environment is. Another innovation is the ability to track the menstrual cycle. The new feature will allow women to control their cycle and receive notifications about fertility periods and approximate dates of the start of the next menstruation. This feature will also be available on the iPhone without having to use Apple Watch.
The new watchOS 6 version is available to application developers starting this week, and the consumer version will appear in the fall.