Apple World Mobile opens at Durbar Marg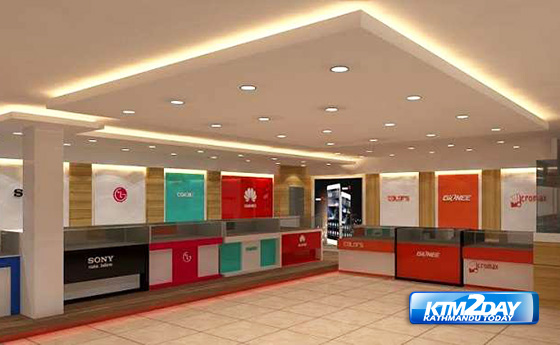 CTV Mobile has opened a multibrand mobile showroom named 'Apple World Mobile' at Durbar Marg, Kathmandu. Former Miss Nepal Shristi Shrestha, Singer Rajesh Payal Rai, Deepak Malhotra, Chairman of IMS, among others, inaugurated the showroom on Monday.
The showroom spread over 1,000 square feet showcases mobile phones of all leading brands like like Samsung, Huawei, HTC, Gionee, Micromax, Microsoft, Sony, Blackberry, Panasonic, LG and Virtue, among others. The showroom has handsets ranging priced between Rs 999 to Rs 900,000.
"We have been opening new showrooms and expanding our business every year. We also offers our customers online shopping and deliver the phones at their doorstep," Alive Glider, managing director of Apple World, said.
The showroom is offering opening discount upto 35 percent and surprise gifts for a limited period. Apple World is CTV Mobile's sixth outlet.