"Argo" crowned as best picture at Golden Globes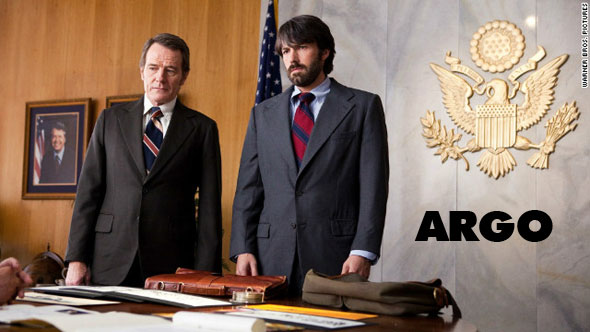 "Argo," a CIA-centered political thriller from director-actor Ben Affleck, won the top award at the 70th Golden Globe Awards.
On Sunday night, it beat out formidable rivals including "Lincoln" and "Life of Pi" in a vindication of its potential as a top contender during the awards season.
The film was named the Best Picture – Drama winner as it best other directors including Quentin Tarantino ("Django Unchained") and Kathryn Bigelow ("Zero Dark Thirty"), who along with Affleck were snubbed when the Academy of Motion Picture Arts and Sciences unveiled its nominations for honors including best director Thursday morning.
However, Steven Spielberg's loss was more or less compensated as Daniel Day-Lewis, who portrayed the late U.S. president, won the award of Best Actor in a Drama.
Calling the veteran filmmaker "a humble master with a quicksilver imagination," the actor, who was honored with best actor Oscar twice, thanked the director for giving him "an experience I will treasure until the end of my life."
Jessica Chastain, who played a young CIA analyst tracking down al-Qaeda mastermind Osama bin Laden in "Zero Dark Thirty," garnered the Best Actress in a Drama accolade.
Chastain, 35, thanked Bigelow for helping women forging ahead in Hollywood. "You've done more for women in cinema than you take credit for," she added.
"Les Miserables," a Tom Hooper-directed star-studded musical, also excelled in winning the Best Musical or Comedy honor, beating out "Silver Linings Playbook," "Moonrise Kingdom" and other films.
Hugh Jackman, who starred in the film, was recognized as Best Actor in a Comedy or Musical. He said that thanks to wife Deborra-Lee Furness' support, he overcame the thought of quitting and completed the filming.
Jodie Foster won the Cecil B. DeMille award for lifetime achievement. The 50-year-old actress also used the occasion to declare her sexuality and come out of the closet.