Auto market forecasts for new vehicles in 2018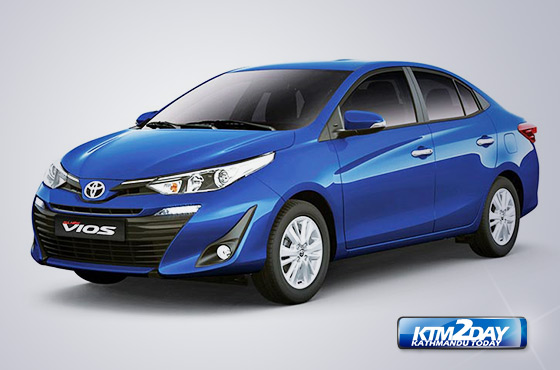 Now that you have read all the horoscopes about yourself and your dear ones, you might like to read a forecast about some of the cars you can expect in the coming year. No forecast can be perfect but industry insiders have information about some of the probable new products, despite the secrecy that all car-makers try to ensure.
Toyota has several very successful cars — Fortuner, Innova, and Corolla Altis — but has been very slow to fill the gap between their small saloon Etios and the bigger Altis. They have long had a very popular Vios, a Honda City sized saloon in Thailand and other markets. Market sources speculate that a 1500-cc petrol model may soon be launched in India too. There is also a gap above the Altis with the withdrawal of the Camry so there is a possibility that they will reintroduce the Camry as an amazingly stylish new luxury saloon.
As the small saloon segment is getting very crowded after new models from Maruti-Suzuki and Hyundai, Honda is likely to introduce a similar upgrade of their similar Amaze. The new model will undoubtedly carry forward the older model's excellent space, performance and comfort but with the snazzy new styling that buyers want.
Hyundai has an excellent range of hatchbacks, saloons and SUVs and their Creta has done brilliantly as a medium sized SUV. With the success of smaller SUVs like the Maruti Brezza, Tata Nexon and Ford EcoSport, there is clearly a need for a model to fill this gap. Talk has it that Hyundai is planning a completely new lower cost model probably based on their Carlino model that looks like a small Jeep Compass. It will probably be powered by Hyundai's well-proven 1500-cc petrol and diesel engines.



Encouraged by the success of their new models like the Tiago and Nexon, Tata Motors clearly wants to continue their market aggression. We can therefore expect a sporty version of their Tiago as a Tiago Sport with souped up petrol and diesel engines and new styling. There are also whispers that Tata Motors is planning to upgrade their Sumo with a spacious and classy new MPV five or seven-seater. As there is so much global interest in electric vehicles, Tata will probably launch electric versions of their small Nano and larger Tiago or Tigor.
Mahindra & Mahindra (M&M), who is a very strong in the SUV and utility vehicle segments, is reportedly working hard to create a stylish, spacious and comfortable vehicle to fill a gap created by the popular Toyota InnovaCrysta becoming bigger and more expensive. They will have much of the Scorpio DNA with a lot more style. Their popular XUV500 might also get a smaller sister with a XUV 300. M&M, who have a big commitment to electric vehicles, will certainly offer more electric and hybrid models.
Renault and their sibling Nissan have been very successful in shaking the market with daring products, and they can be expected to continue
with their disruptive strategy while Nissan's subsidiary Datsun will certainly try to widen their base.
The biggest player is Maruti–Suzuki who have a large portfolio of models covering most market segments. Some successful older models like the Wagon–R and Alto may get a long overdue facelift and a stylish new Alto may be slotted in to fill the segment created by the very successful Renault Kwid.
We are likely to see many exciting new products during the year ahead so do not rush to buy a new car just yet.