Cathay Pacific to launch directs flights from Kathmandu to Hong Kong from October 1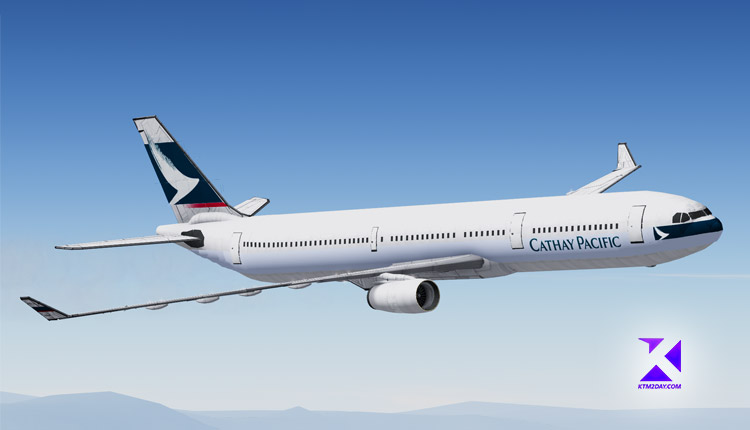 October 1 will see the launch of a nonstop weekly flight between Hong Kong and Kathmandu operated by Cathay Pacific, the Hong Kong-based airline.
Travelers flying from Kathmandu to Hong Kong and onwards to the United States, Canada and other countries can now take advantage of Cathay Pacific's great connections and thoughtful service, as well as enhanced comfort, the airline said in a statement."
Travelers can reserve seats on Cathay Pacific flights from Tribhuvan International Airport." Sales and Country Lead Junu Maleku of Cathay Pacific said, "In welcoming and operating Cathay Pacific to Nepal, we take great pleasure. With the continued support of our customers and partners, we are confident that Cathay Pacific's arrival in the country will allow us to meet the demand for cargo and passengers.
The Cathay Pacific Group has long seen Nepal as a very promising market, and we are eager to capitalize on the country's resurgent tourism industry.
When it comes to customer-centric initiatives like Fly Ready—our health document verification tool—we're confident that we're one of the world's best service brands because of the ease of connections, superior product, warm Asian hospitality, and our commitment to our customers."
According to a press release from Cathay Pacific, customers flying from Kathmandu to Hong Kong can now enjoy superior cabin comfort thanks to the airline's new Airbus A330-300.
Business class passengers will appreciate the aircraft's two-class cabin layout, which includes a first-class cabin with a fully flat bed and soft bedding and a business class cabin with adjustable lighting, expansive tables, power outlets, and one-click seating and sleeping settings.
The aircraft's second-class cabin will feature a standard seat and an economy class seat.
In contrast, economy class passengers can enjoy spacious seats with ample legroom and ergonomically designed cushioning and a height-adjustable headrest to ensure they have a comfortable trip.
When it comes to making reservations, travelers can pick and choose from a variety of options provided by the airline.
When flying to Hong Kong, passengers can upload their covid-19 test results and other required health documents to the Fly Ready tool 48 to 12 hours in advance of the flight.
As part of its Fly (worry) Free program, the airline has also made it possible for customers to make unlimited changes to their tickets, including date and destination changes, up until the end of December 2022. Any tax or fare differences may result in a fee for changes, according to the airline.