Chinese Graphics Card maker Jing Jiawei's JM9 series outperforms Nvidia GTX 1080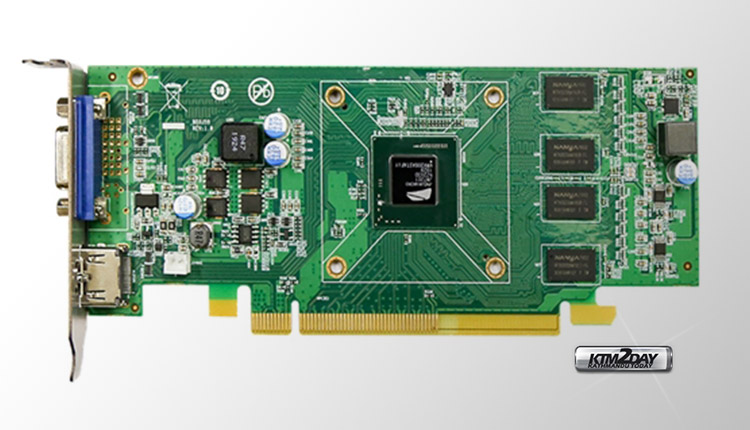 The graphics card market is getting more competitive than ever. Nvidia and AMD aren't the only companies capable of making powerful products. In addition to Intel's foray into this market, there are a number of Chinese companies who are making inroads in this area.
It has recently been confirmed that Chinese company Jing Jiawei is now producing its JM9 graphics cards in large quantities. According to the specifications, these GPUs outperform Nvidia's GeForce GTX 1080 series.
JM9 GPU mass production has already begun
Chinese company Jing Jiawei is creating new graphics cards for a long time, as we have known. It's also been reported that Nvidia's rival JM9 high-performance GPUs are already in mass manufacturing, according to the newest information. The JM9271 and the JM9231 are the two models in this new family of graphics chips.
Asian countries and AI's computational demands necessitated that graphics cards be developed in order to meet their most stringent demands and specifications.
With a Turbo frequency of 1800 MHz, a throughput of 128 GPixel/s, and an FP32 performance of 8 TFLOPs, JM9271 is the most powerful PCIe 4.0 model. 16 GB of HBM memory, with 512 GB/s bandwidth and a TDP of 200W, are included. Compared to Nvidia's GeForce GTX 1080, this graphics card consumes 180W of power.
With the JM9231, you'll be able to take on the GTX 1050 Ti and other high-end cards. It includes a PCIe 3.0 interface, a clock speed of 1500 MHz, and 8 GB of GDDR5 memory, making it ideal for high-end graphics cards. A 256 GB/s bandwidth and 2 TFLOPs performance are achieved. All signs point to it being slightly more powerful than Nvidia's graphics, although it consumes 150W, as opposed to the GTX 1050's use of 75W.
For the time being, it appears that these chips are only intended for military use. And it appears that these versions will not be available for purchase outside of China.