PM Oli inaugurates historic Dharahara Tower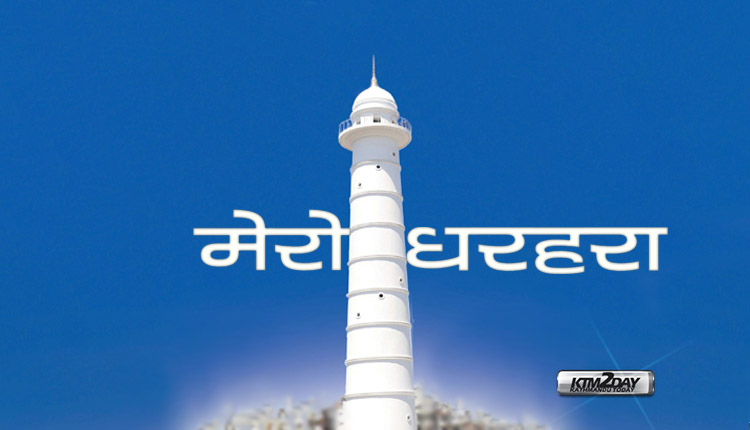 Prime Minister KP Sharma Oli said that he was happy to see the completion of the construction of the tower, which is associated with Nepali spirit and pride, past and history.
Addressing the inauguration ceremony held today after the construction of the tower, which looks similar to the tower that collapsed in the earthquake six years ago, he said it was a matter of pride for the country to rebuild the historic site.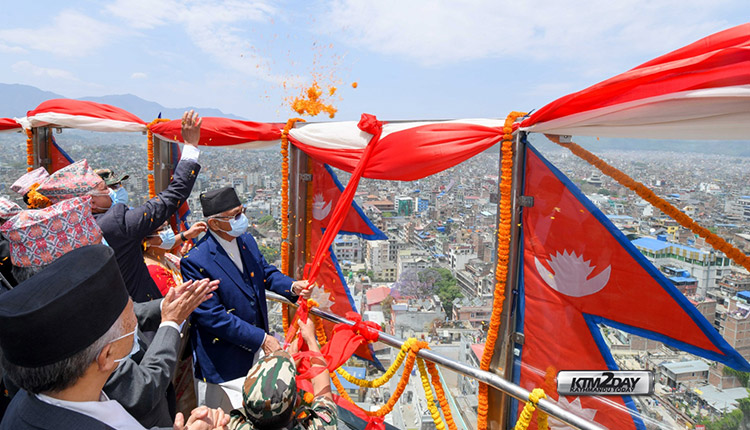 "The tower has been rebuilt in a way that reflects history and modernity. When you climb the beautiful, attractive and sturdy tower, it feels like climbing an Eiffel Tower. Like in the Eiffel Tower, one can experience the gust of wind in the 20th floor of the tower. As i had announced the "I will build my Dharahara" campaign on Falgun 4, 2072  – even though it could not be built accordingly, everyone is happy now when it's construction is now over, "he said.
Prime Minister Oli has also announced to provide employment to the family members of 60 people who died in the collapse of the tower on Baisakh 12, 2072 BS. If there is no suitable employment in the tower area, there is a commitment to provide employment to the families of the deceased with priority.
He said that the government was planning to make Nepal rich in mineral and natural resources as a prosperous and donor nation. Prime Minister Oli said that the country is trying to establish itself as a productive country by producing necessary products such as mobiles, computers and televisions for it's  people.
Chief Executive Officer of the National Reconstruction Authority, Sushil Gyawali, said that a four-storey Currency Museum(Taksar Bivag), a 24-hour waterfall, a parking lot for visitors and other structures are being constructed in the 42-ropani area land of ​​Sundhara.
Chief of the Kathmandu Metropolitan City, Vidya Sundar Shakya, said that the Kathmandu Valley looked clean and tidy from the observation glass deck of the tower. He informed that the work is being started in the second phase of Ranipokhari. Reconstruction of the wooden pavilion is also nearing completion, said Metropolitan Chief Shakya.
National Reconstruction Authority (NRA) Secretary Maniram Gelal informed that the construction of the tower, earthquake and currency museum, skyscraper, parking, garden and other structures in the Sundhara area is estimated to cost Rs 5.76 billion.
Even though the tower was inaugurated today, it will not be opened for visitors. Rajuman Manandhar, an expert engineer of the Reconstruction Authority, has informed that the tower can be observed by the general public after all the work is completed in Mangshir(Nov/Dec).