DishHome and PrabhuTV Merger plan in final stage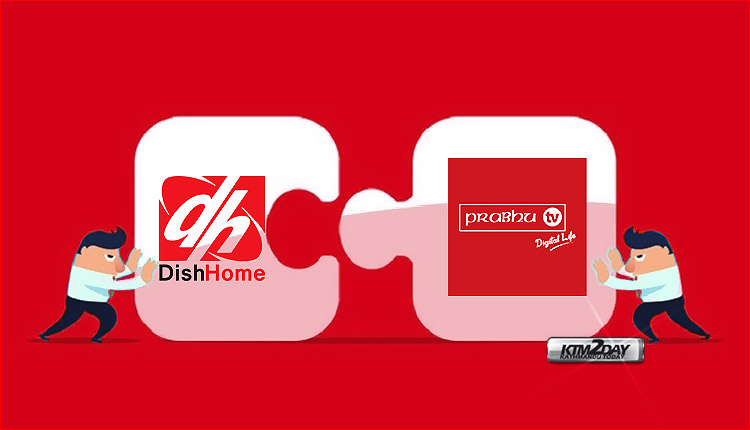 Dishhome and Prabhu TV are merging into one single company. DishHome which has been providing Direct to the Home (DTH) service via satellite antenna and Prabhu TV which is based on 2nd generation Digital Video Broadcasting (DVB-T2) are soon going to merge and provide services from under one roof.
DishHome has investors such as IME Group, Chinese businessmen, Sudip Acharya Group and Prabhu Group.  Dishhome chairman Devi Prakash Bhattachan started Prabhu TV three years ago by selling some of his shares to IME Group.
Both of these companies has also been providing internet service and OTT service from last year. Dishhome's chief executive officer Sudip Acharya said that the merger process is being finalized. He said that the issue has been discussed many times and now a final decision is being undertaken.
He further added that, "Some of the founders (promoters) of both the companies are the same and the issue of merging has been discussed with the aim of providing better quality service in the market,".
According to him, discussions for the merger have been going on for some time now. The decision has not been made yet. However, the two companies have agreed that there is no alternative than to provide  integrated services from under one roof.
He said, "In this small market, a merger is needed to provide the best service, as one company can perform better than many companies." Even with the recent implementation of the Clean feed policy, the business of television services has shrunk. So the merger is being discussed. But, no conclusion has been reached yet. '
A representative of the Prabhu TV has also informed that the matter is being discussed. He said that discussions are underway to merge the services as both companies have common promoters.