Ferrari Purosangue Out of Stock for Two Years, Orders Suspended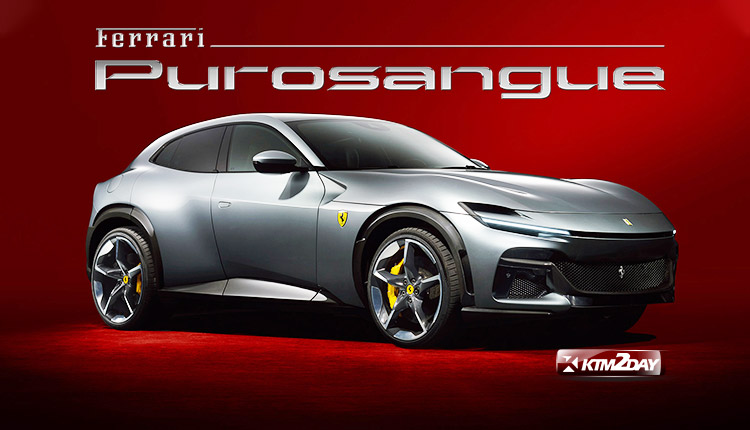 Maranello is so swamped by orders for the new Ferrari Purosangue SUV that the Italian manufacturer has temporarily stopped taking them.
Ferrari is not a mass manufacturer, hence there is usually a feeding frenzy for its automobiles because of the high demand.
According to Drive, Ferrari remains tight lipped on the number of orders received, but it has been reported that there may be a two-year wait time for some consumers.
Furthermore, the company makes no denials. "We are no longer accepting orders," declared Ferrari's Commercial and Marketing Manager, Enrico Galliera.
In contrast to the more than half of annual Lamborghinis produced, Ferrari has limited manufacturing of its first SUV to just 20 percent of its total output.
Existing Ferrari customers were given first dibs on the first manufacturing run, leaving those who didn't make the cut with a minimum two-year wait.
The 2023 Ferrari Purosangue is driven by an all-wheel-drive system and an eight-speed dual-clutch automatic transmission mated to a 6.5-liter naturally-aspirated V12.
The engine is capable of 533kW and 716Nm, providing a top speed of 310km/h and a claimed acceleration from 0-100km/h in 3.3 seconds.
Following in the footsteps of the Lamborghini Urus, Aston Martin DBX, Bentley Bentayga, and Porsche Cayenne, Ferrari is one of the last sports-car manufacturers to enter the expanding luxury SUV sector.
McLaren, a British supercar manufacturer, is rumored to be considering an SUV, albeit the company has not commented on the rumors.