Foodmandu partners with Esewa, offers discounts and cashback on first order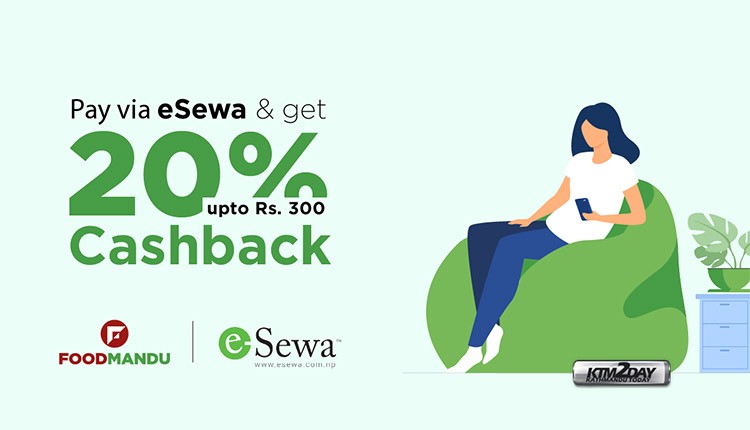 Online food delivery platform Foodmandu and Mobile Wallet Esewa has signed up for a partner program.
An agreement has been reached between Foodmandu and Esewa to provide payment services during a program.
With the understanding, Foodmandu users will be able to pay for orders through Esewa Mobile Wallet service. According to the company, users of Esewa will be given additional benefits while users of Foodmandu will be able to use additional payment channels.
Shyamratna Mali, Brand, Sales and Marketing Manager of the company, said that the availability of Esewa will make it easier for the customers when the interest in online payment is increasing among the orders placed in Foodmandu app.
He further added, "We now have more than 30 per cent online payments and we expect to see an increase in connectivity to Esewa, which has a large network." It will now make it easier for customers to pay for food orders. '
"Customers on Esewa's extensive network can easily order food from Foodmandu," said Mali.
The company expects the collaboration to support Digital Nepal's campaign and make it easier for customers. Ashish Prashai, Business Development Head, ESEWA, said that the increasing use of digital payments has made it easier for customers to make payments from home.
He said, "We are pleased to connect Esewa, a large payment network, with Foodmandu, which has a large pool of customers, as people are increasingly paying for various orders from home due to the Corona virus epidemic." It will help the digital campaign. '
On the occasion of the collaboration between Esewa and Foodmandu, Foodmandu has also announced a discount of 20 percent or up to Rs. 300 on the first order to the customers who pay through Esewa.