Simrik Airlines revived and rebranded as Guna Airlines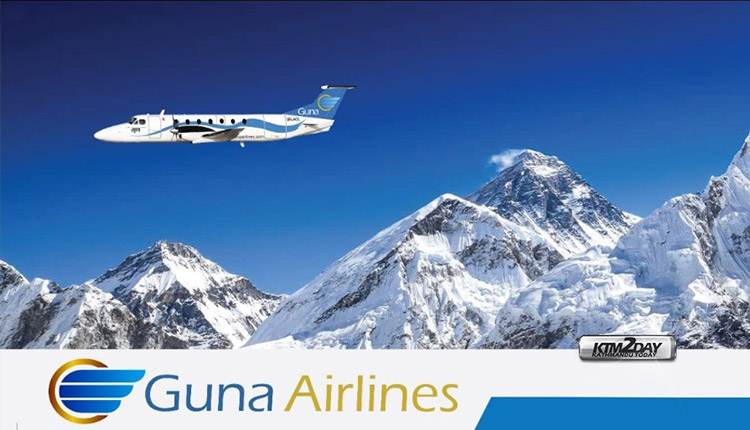 The domestic airline company Simrik Air has changed its name back to Guna Airlines.
Guna Airlines was established in 2009. Along with the change in the management team, the airline company had changed its name to Simrik Air in 2013.
But now the company has decided to take to the skies with its earlier name 'Guna Airlines'.
According to Prajwal Thapa, market chief of the company, Guna Airlines will start flying from mid-April(Baisakh).
He further added that the airline company had two American Beechcraft planes. The number of aircraft has been increased to seven by purchasing five more aircraft.
Guna Airlines has purchased five Jetstream aircraft from Yeti Airlines. These aircraft have the seating capacity of 30 passengers.
Thapa further said that the two Beechcraft planes will start flying from mid-April, buy it will take another three months to complete the procurement, including registration of the additional aircraft.
After that, the service will be expanded in full capacity, he said.
While Simrik Air was operating flights from Kathmandu to Pokhara, Bharatpur and Bhairahawa and conducting mountain flights, Guna Airlines' will also serve Simara, Janakpur, Bhadrapur, Biratnagar, Nepalgunj and Tumlingtar.