GWM Wingle 5 pickup truck Launched in Nepal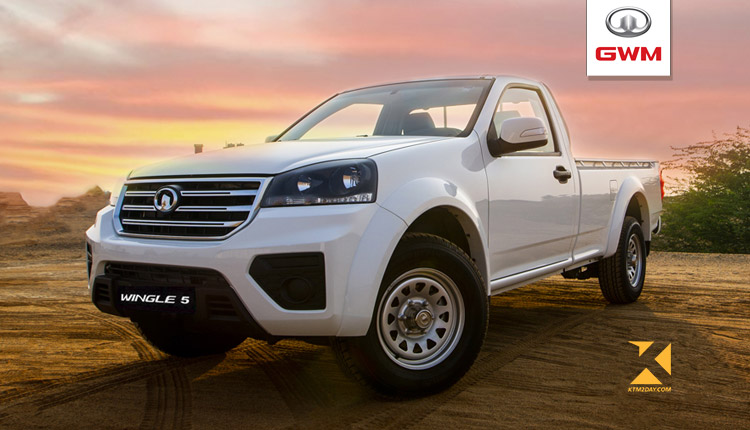 Wingle 5, a compact pickup truck manufactured by Great Wall Motor (GWM), a world-renowned car manufacturer, is currently available in Nepal. Since 2006, GWM has manufactured and sold this tiny truck, and it's latest iteration has been unveiled on Sunday.
VG Impex under Vishal Group has started selling Greatwall's new pickup Wingle-5 in Nepal.
According to the manufacturer, the new car on the market is more powerful and equipped than previous models. The pickup's power output is 105 kW, which translates to 141 horsepower. 305 Nm is the maximum torque output of a new 2.0-liter turbo-diesel engine, according to the manufacturer.
Alloy wheels, power windows, and leather-trimmed seats are included. It also boasts an automatic air conditioner and a rear differential lock. At the front, it boasts DRLs with a fashionable grille style.
In addition to turn indicators, the external side mirrors come equipped with this feature. Fitted bedliners have been designed by the manufacturer to protect the cargo body from scratches and other damage. The exterior's stylish appearance makes it appear more expensive.
There are presently just three color options for this car. The price of the Wingle compact pickup truck in the Nepali market is fixed at 52 lakh 49 thousand rupees.
GWM's official dealer in Nepal is VG Impex Pvt Ltd.
Popular international models including the Havel H6, the Havel Jolion, and the Power are available in Nepal through this company. It is also intended to deliver the electric vehicle Ora Goodcat EV to Nepal by the firm.