HTC Desire 20 Pro design leaks reveal hole-punch display and quad camera setup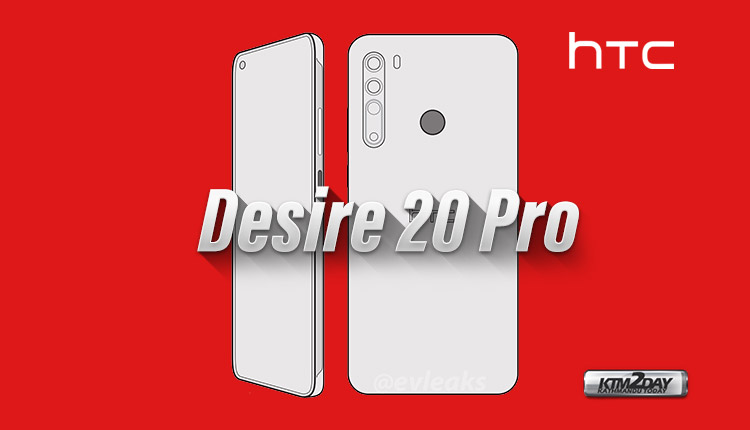 Chinese sources have published the first image of Taiwanese HTC's new smartphone, to be released under the name HTC Desire 20 Pro.
According to a renowned HTC leaker @LlabTooFeR on Twitter, the manufacturer is working on this new device, and it will look like a kind of cross between the OnePlus 8 and the Xiaomi Mi 10 .
This news comes after an earlier rumor suggesting that HTC would be entering the world of 5G handsets sometime later this year .
HTC, of ​​course, was one of the key players in the smartphone world in the early years of Android. Some of the first Android phones were built by the company. And later on also manufactured Google's Nexus smartphones until the company's design team of around 2000 engineers, designers, and support staff was acquired by Google in 2018.
It quite famously then struggled to deal with competition as the market became saturated with other more desireable options, particularly as powerful but affordable phones became the norm.
After a few years of attempting to compete, HTC eventually sold a big chunk of its phone-making arm to Google, but surprised many when it continued to launch phones, albeit without the same regularity.
According to @LlabTooFeR, the manufacturer is expected to launch a more powerful version of the Desire 20, which has not yet been officially revealed. It is worth remembering that the Desire line has always represented best smartphones in the mid-range category.
Previously, Desire 20 was spotted on GeekBench, a well-known performance testing tool. In it, some specifications emerged showing a cell phone with 6GB of RAM and a Snapdragon 600 series processor. Therefore, it is expected that the Pro version will have at least the latest Snapdragon 700 series SoC.
We have no clue on what this device will pack spec-wise, but since it's a Desire smartphone and the phone looks fairly mid-range, we're not really expecting anything amazing or mind-blowing here.We also don't know when HTC is planning to release this device or if it's going to release it at all.