Hyundai Casper micro-SUV unveiled officially, India launch in 2022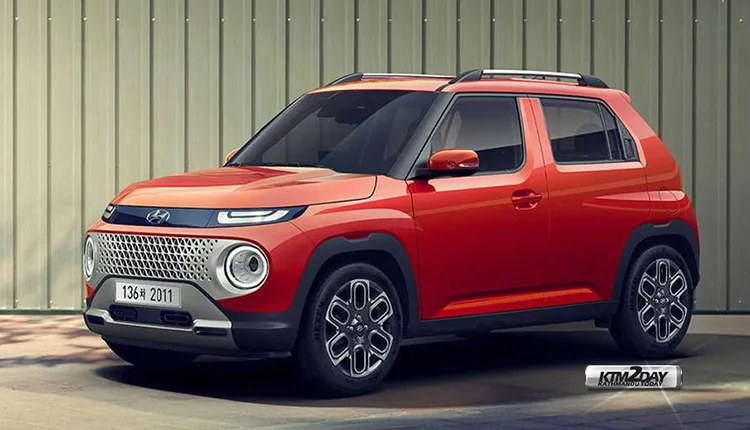 Smaller than the Venue? It seems that this is possible for Hyundai since it has just unveiled Casper , a micro-SUV aimed at Indian and emerging markets.
And No ! It's not named after the cute little ghosts from the cartoon movie but in fact named after a skateboard movement created by skateboarder Bobby "Casper" Boyden. Internally, the Casper's development code name was AX-1.
Hyundai's Casper reminds of the Suzuki Ignis from some angles,  which is more of a compliment.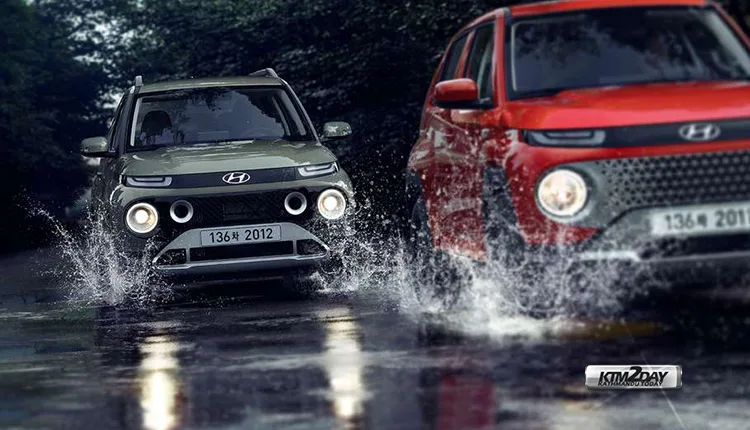 The mini-sized SUV sits on the same platform as the i10 and Kia Picanto and measures just 3,595 millimeters long, 1,595 millimeters wide and 1,575 millimeters high. Its square shapes, which contrast with the round headlights of the large radiator grille, also give it a very mischievous design.
Hyundai recently presented the Casper with four photos showing it's exterior, but has kept the rest of the specification details under wraps. Design-wise, it doesn't look bad, especially when you consider that the Casper should be a fairly accessible model in the country where Hyundai is mainly preparing it for: India.
It probably shares its base with the Hyundai Santro also delivered in India .The Casper is so small because it makes it eligible for tax benefits in India. This should of course make the little adventurer extra attractive.
The exterior of the Hyundai Casper is as quirky as the teaser images showed it to be. An extremely atypical Hyundai front section gives the Casper its own unique characteristic, with a split lighting setup that comprises LED DRLs and turn indicators. The round projector headlamps find their place on the bumper, and get LED treatment. A thick gloss black strip runs across the hood of the Casper. The angular profile is very similar to the Maruti Suzuki Ignis, but the similarity ends there. The rear end features high-mounted tail lamps with fog lamps clinging on to the bumper. The short overhangs on the Casper feature disc brakes at front and rear. The blacked out alloy wheels give a premium touch to the Casper's profile.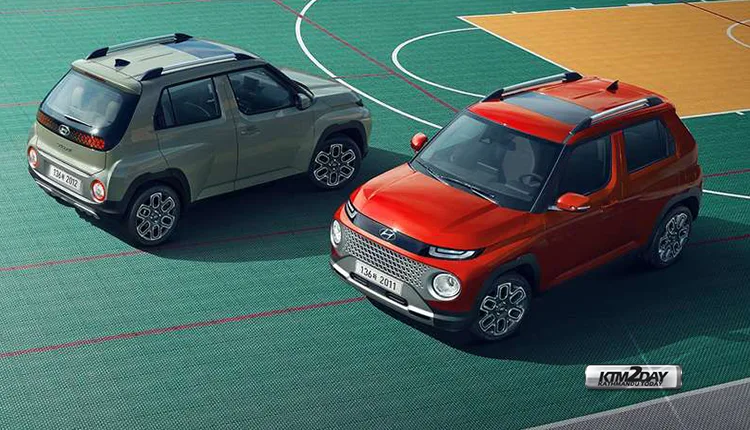 Hyundai reports that the Casper will have a 1.0 MPI and a 1.0 T-GDI on the price list. A naturally aspirated and a turbo engine, which – if they correspond in terms of performance to the versions known here – deliver 67 hp and 100 hp respectively. Quite modest, but undoubtedly more than sufficient for its size.
The Casper takes on the recently unveiled Tata Punch, Maruti Suzuki Ignis, Renault Kwid MY21 and Nissan Magnite.
Hyundai has not yet released further information about the availability of the Casper in other markets.
Hyundai Casper Price in Nepal
Hyundai has not released any information on pricing and specs of the new Casper model. The new Hyundai Casper will hit the South Korean market at the end of 2021, and should be launched in India early next year.